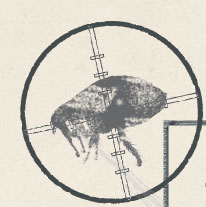 we want to improve our customers understanding and knowledge of fleas to help them provide their pets with effective and efficient flea control
Tarporley, Cheshire (PRWEB UK) 30 June 2013
Petfleas.co.uk is proud to announce the launch of a brand new information section called the Pet Flea File on their site. The Pet Flea File is designed to provide you with everything that you need to know about fleas and how to get rid of them.
Fleas are a common pest which many of us fear and it seems that pet owners have become entangled in a constant battle to rid themselves, their pets and their homes of this parasite problem. Common parasites such as fleas can greatly affect the health and well-being of all pets and equine and therefore it is vital that the condition and health of pets and animals is constantly monitored. By understanding how to recognise if an animal has a flea problem and knowing how to correctly treat them, it is much easier to support and maintain the pet or horses health; ensuring that the parasite problem does not escalate.
Petfleas.co.uk have introduced the Pet Flea File as 'The Ultimate Guide to Staying Flea-Free' to provide owners with the information and knowledge which will enable them to understand how to monitor and treat their animals health in relation to parasites. Petfleas.co.uk says that, 'We want to improve our customers understanding and knowledge of fleas to help them provide their pets with effective and efficient flea control." The Pet Flea File therefore works as a guide to assist owners in understanding fleas and how to deal with their presence in animals.
Sections of the file are dedicated to offering information about the shape, size, life cycle and habits of fleas, helping owners to recognise if their pet has a parasite problem and at what stage the fleas are at regarding their growth and reproduction processes. The Pet Flea File highlights the fact that fleas can become a reoccurring problem for both the pet and the home as these parasites will live on pets or in the soft furnishing and gaps within a home. The site has been designed to help owners understand the risks of parasites to both pets and themselves. By offering a great wealth of material and video backups, petfleas.co.uk supports owners to notify, understand and treat a flea problem to protect the health and well-being of themselves and their pets.
About Us
Petfleas.co.uk is a pet health supplier who specialises in providing essential treatments and products to suit the needs of pet, equine, dog and cat owners. They are committed to sourcing and supplying quality products which are designed to treat and eradicate parasites like worms and fleas. Petfleas.co.uk works hard to support both owners and animals in the constant fight against parasites by offering great products and advice on how to keep these pests under control. Their product range is made up of leading brands which work to provide fast acting treatments to help owners to promote the well-being of their animals.