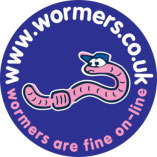 It is vital that owners promote healthy joint growth in horses to keep them strong and fit.
Tarporley, Cheshire (PRWEB UK) 30 June 2013
Wormers.co.uk has widened its equine supplements range to include Cortaflex products which work as a dietary supplement to help maintain healthy joints in horses.
Wormers.co.uk has been supplying high quality worming treatments and products which are designed specifically to support the health and well-being of equine, livestock and pets. Their dedication to providing owners with the right information and tools to care for and treat their pets has led them to extend their equine supplements range to incorporate Cortaflex products.
Cortaflex equine products are popular dietary supplements which are suitable for supporting and maintaining healthy joints in horses. General wear and tear is something which will occur naturally in horses' joints; however, the domestication of these animals and the constant pressure that horses exude onto artificial or hard surfaces can promote abnormal wear and tear, sometimes resulting in lameness.
Providing horses with a tested joint supplement like Cortaflex can help to support and maintain healthy joints. A Wormers.co.uk spokesman added, "It is vital that owners promote healthy joint growth in horses to keep them strong and fit. The joints in a horse are crucial to its mobility and if these joints become damaged or worn then this can affect the movement of a horse and can impede on their quality of life. By maintaining a horse's joints it will ensure that the animal can move freely and comfortably on a day-to-day basis".
Cortaflex products contain a unique formula which consists of key nutrients that support the production of Glucosamine and Chrondroitin in horses. These amino sugars are naturally produced in the body and work to repair and maintain joint tissue. Cortaflex contains micro sized active insolates of Glucosamine and Chronodroitin which can pass through the cellular walls to repair and protect joint tissue, helping to maintain and care for healthy joints.
About Us
Wormers.co.uk has provided consumers with a great range of high quality worming treatments and other health products which are suitable for the needs of your pet, equine and livestock since 2000. They are committed to offering outstanding products to support and treat animals when in poor health, whilst providing owners of pets, livestock and horses with helpful guidance and advice to assist them in nursing animals in their care.
They source the best information and new products to help you follow the best practices regarding your animal's well-being. Their staff are AMTRA qualified and have outstanding knowledge and experience in supporting and caring for animals and their owners. With this experience and their veterinary service, the staff at wormers.co.uk can give customers suggestions on which products will best treat the health issues of their equine, livestock and pets.