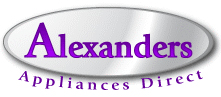 This scheme works as part of the government's attempt to manage and reduce the effect of climate change on our surrounding environment
Andover, Hampshire (PRWEB UK) 30 June 2013
Alexanders Direct has extended their current product range further to offer a greater number of eco-friendly and energy efficient appliances. Their commitment to supporting the environment has encouraged them to create new Vestfrost Refrigeration product lines which incorporate appliances that are eco-friendly and energy efficient.
Alexanders Direct has become one of the UK's most trusted catering equipment suppliers and this extension of their current product range to include a greater number of environmentally friendly appliances marks them as a company which aims to fight against climate change. By increasing the size of their product range to accommodate these greener Vestfrost product lines, Alexanders Direct is working hard to provide you with catering equipment which will support the efficiency of your business whilst protecting the environment.
The new Vestfrost product lines which Alexanders Direct have incorporated within their existing business model all qualify for the Energy Technology List. Mark Alexander added, "This scheme works as part of the government's attempt to manage and reduce the effect of climate change on our surrounding environment". The dedication that Alexanders Direct is showing to the government's scheme allows them to offer businesses energy saving products which they can then claim a capital allowance on after they have made the investment. The incentive to go green for Alexanders Direct is one which has become a central part of their business model and product range.
Products within the new Vestfrost product lines which qualify for the Energy Technology List include many of their chest freezers. The Vestfrost SE255 is an outstanding chest freezer in the new range which has been given an A++ rating for energy efficiency and it comes with an outstanding 5 year full parts and labour warranty. The Vestfrost SB200 chest freezer is another exceptionally energy efficient and environmentally friendly chest freezer which has been given an A+ rating for energy efficiency. It has an in-built Super Freeze function which allows it to freeze large amounts of food whilst its incredibly spacious and organised design makes this chest freezer the perfect way to store frozen food.
About Us
Alexanders Direct is a leading supplier of catering equipment who specialises in providing chest freezers among their wide range of products. The company offers a great range of products which are designed specifically to suit businesses within the catering industry. They have a long standing commitment to supplying innovative and eco-friendly appliances which vary in functionality, size and price. Each product is tested against legislation and governing bodies to ensure that they comply with health and safety and environmental guidelines.