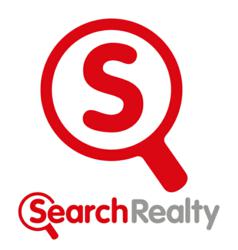 eCertificates serve one purpose, and that is to simply create confidence for the home buyer and allow leverage to the home seller.
Mississauga, Ontario (PRWEB) June 28, 2013
In 2011 eSolds Inc. was founded with the purpose of providing 3rd party real estate services to smart home sellers, buyers and Realtors®. eSolds Inc. has come up with an innovative new product that is going to change the way real estate is bought and sold in Canada.
The product is eCertificates®. eCertificates serve one purpose, and that is to simply create confidence for the home buyer and allow leverage to the home seller. Together, buying or selling an eCertified home creates an educated decision-making process.
The goal for eSolds is to make the home purchase transaction a more satisfying experience. By eliminating any buyer's remorse, an eCertificate provides confidence within the buyer to submit an offer, and at the same time, it markets the home for sale in an innovative way, keeping customers ahead of the competition.
Based on the premise that properties for sale should be certified, just like cars are certified, eCertificates are meant to be irrefutable proof that buyers will get what they have been promised. This means that the home seller can provide reassurance that the home being sold and put on the market is actually what it claims to be. Sellers benefit from this because it increases the salability of their home. Real estate agents benefit in the fact that they will be able to sell homes faster. Home buyers will benefit in the security of knowing that they are getting exactly what they paid for.
Sellers can have a home certified by submitting a collection of documents to eSolds. The first document is a Comparative Market Analysis, or a Letter of Opinion prepared by a licensed and insured real estate agent. The second is a Home Inspection Report or for condominiums, a Status Certificate provided by a Home Inspector. The Home Inspection Report is carried out by a certified home inspector that is fully insured and bonded. In order for the report to be accepted it must be dated within the last 30 days and the inspector needs to be verifiable by appearing on a list at 411.ca, Canpages.ca or at YellowPages.ca. The last document needed is Seller Property Information (SPIS), which is a current document by the Ontario Real Estate Association (OREA).
The eCertificate is issued only after a thorough review of all the documents above. Once issued, the home seller is assured of having something to show to not only real estate agents, but potential home buyers, that will assure that the home for sale, as listed, is exactly what it says it is.
The benefits of eCertificates are clear. With an eCertified home, there is protection against expenses that are unforeseen during negotiation and listing process, the home receives more offers, the home is sold at the best price possible, and finally, the home is sold faster.
The main difference between a property that has an eCertificate and one that doesn't is that it is able to stand out from the rest of the crowd. This is the one crucial thing that leads to more offers and a higher selling price than anything else. When others notice a home and decide they want it, things can heat up very quickly with buyers scrambling to put in an offer.
eSolds Inc is a division of Search Realty Corp.,Brokerage, which provides comprehensive real estate solutions in the Greater Toronto Area. Founded by Sterling Wong, eSolds Inc. provides 3rd party real estate services to smart home buyers, sellers and Realtors®. The company's official website is http://www.eSolds.ca.