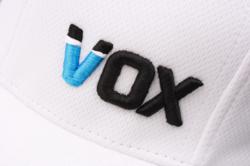 Provo, UT (PRWEB) June 29, 2013
Northstar Trailers, a leader in sport and utility trailers business and VOX Marketing Group a leading global marketing, custom manufacturing, and fulfillment firm today announced that Northstar Trailers has selected Vox Marketing Group as its global production and import partner for the production of ATV and multi-function trailer inventory. This strategic partnership enables Northstar Trailers to rapidly scale its manufacturing production in order to meet growing demand for its products through their new partnership with Home Depot. This partnership is a continuing expansion of VOXs' importing segment and production services through their extensive manufacturing partnerships with factories located in China, Taiwan and other Asian countries.
The trailers produced and imported through this deal will be available for purchase online through Northstar Trailer's website and can be shipped anywhere across the continental United States. The trailers will also be available at http://homedepot.com and other strategic partners throughout the United States.
For VOX, this is yet another great strategic partnership for the rapidly expanding marketing and production firm. With two offices in China that are responsible for overseeing VOX's quality production standards as well as insuring on-time delivery to the states, VOX hopes to continue to build on its growing production and import business.
For more information on both organizations, simply visit http://www.voxmarketinggroup.com/ or http://www.northstartrailer.com
About VOX Marketing Group
Vox began in 1997 with a vision to create a unique marketing voice for our customers. And what was originally a small screen-printing business has since expanding to full service marketing solution for our customers. Today we pride ourselves in being a one-stop marketing and creative solution which excels in sales creation for our clients through sales and product promotion, recognition, branded premiums, as well as, custom manufacturing, sourcing and direct importing. We work with companies of all shapes and sizes to bring ideas to life and deliver impactful design and product solutions which produce real results.
About Northstar Trailers
Located in Utah, we are home to some of the best ATV country in the world. We are quickly becoming the #1 choice for sport and utility trailers all across America. Our long list of high profile distributors is proof that quality and customer service are important to us. Our innovative design allows us to ship all of our trailers anywhere in the continental United States. Assembly is easy and our customer support is outstanding.