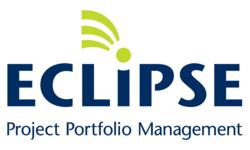 Toronto, Ontario (PRWEB) June 30, 2013
Solution Q's 2013 summer release of Eclipse PPM will go live on July 20. One of the exciting new features that will be deployed in this release is a Project Dashboard. A welcome new addition to Eclipse PPM to further enhance a user's ability to customize the layout of information that best meets their needs. This dashboard provides a user-defined summary view of the health, status and progress of a project.
With a constant demand and greater shift towards more accountability, more in-depth insights to enhance forecasting and decision making, Solution Q has largely focused on the reporting capabilities within Eclipse PPM in this release.
As the need to meet more advanced configuration and reporting capabilities has increased, the 2013 Eclipse PPM summer release introduces a number of new reports with the ability to extract configurable settings and organizational structure directly to Excel.
Recent reports have indicated that the number one issue or primary challenge within project portfolio management surrounds resource management. To further address this issue, Eclipse PPM now has enhanced capabilities in this area through the introduction of a new Resource Time Report. This report adds performance and options to analyze large quantities of planned and actual resource time.
Additionally, Eclipse PPM has seen application enhancements to existing reports, including Project Status, Executive Summery and Project Detail reports.
Despite Solution Q's exciting announcement last quarter regarding their work on a mobile-optimized light application, "Eclipse Go" this has not been deployed in this release. Although there was no mention again as to when this will be deployed, it is something that existing and future customers can look forward to using on any mobile device, hopefully in the near future.
To find out more about these capabilities and features mentioned in this article and how these advantage your organization's project and portfolio management efforts, contact Solution Q directly.
About Solution Q
Solution Q is the maker of Eclipse PPM, project portfolio management software that helps to simplify project and portfolio management to make it more successful for 'all voices in the room.' Solution Q provides a combination of process, PPM software and partnership to deliver improved business results. For more information visit http://www.eclipseppm.com/content/project-portfolio-management-software