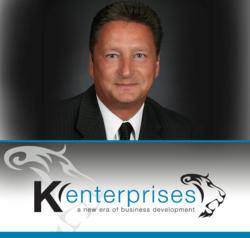 Mound, MN (PRWEB) June 30, 2013
Kruckeberg Enterprises is pleased to announce the addition of Christopher P. Thorpe "CT" as Chief Financial Officer and Vice President of Business Development. Mr. Thorpe will also serve as Chief Financial Officer of Spray Control Systems, Inc. DBA Minimizer. Minimizer is the world-leading manufacturer of poly truck fenders, poly toolboxes, poly floor mats, customized mud flaps, and bracket kits.
"I made the move to Kruckeberg Enterprises and Minimizer because I saw an industry-leading company with tremendous growth potential," said CT during a recent interview. "The management team has exceptional talent and the product dominates the aftermarket sector delivering a strong brand promise and a significant upside for growth."
Mr. Thorpe has over 25 years of financial management and development experience. He has worked primarily with manufacturing companies providing leadership in strategy, mergers and acquisition guidance, risk management, activity based costing, financial analysis and advising companies through substantial change.
"We are very pleased to have CT as a part of our management team," said Craig Kruckeberg, Kruckeberg Enterprises CEO & Chief Visionary. "In order to grow and properly manage our teams, resources, and processes we need top caliber executives like CT that can deliver world-class results internally and externally. As we expand and move forward with our growth strategy we will continue to bolster our management team with leaders like CT."
Prior to joining Kruckeberg Enterprises Mr. Thorpe was Vice President of Financial Services for Kemps, LLC, an $850 million super regional full line dairy processor based in St. Paul, Minnesota. Before this he worked as a senior auditor for Pannell Kerr Forster, a UK Chartered Accounting firm from 1986-1990, as a Financial Director (UK CFO) for Hi-Tec Integrity Castings from 1990-1992, as Vice President of Finance for Unitcast from 1994 to 1996 and as an activity based costing and general financial consultant for various organizations from 1994-1996. Mr. Thorpe earned a degree in Finance & Accounting from Sunderland University in England and is a UK Chartered Accountant.
"This is an opportunity to add value to a strong growth company and leverage my significant financial and manufacturing industry experience," said CT. "I look forward to contributing to the existing knowledge base present in the company and taking Kruckeberg Enterprises to the next level of business development."
About Kruckeberg Enterprises
Headquartered in Mound, Minnesota, Kruckeberg Enterprises is a holding and management company for several manufacturing, print, and service industry companies. The owner, Craig Kruckeberg, has over 30 years of experience developing businesses. Combined with his support staff Craig is able to leverage established technology, systems and planning to create successful projects. His unique style of management and "over the top" attitude bolster business growth and create traction in any organization. For more information call (800) 248-3855 or visit http://www.kruckebergenterprises.com.