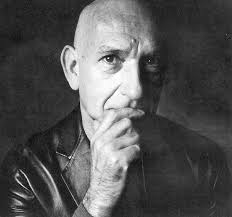 More and more Americans are looking for organic foods to avoid the possible threats from pesticides and fertilizers in their foods.
Hollywood, CA (PRWEB) June 28, 2013
More and more Americans are committing to a healthier lifestyle and amending their diet to include more fruits and vegetables. However, conventional farming practices can actually negatively affect the consumer's health by exposing them to chemical fertilizers and pesticides. The methods used in raising and growing foods can greatly impact not only individual health, but the health of the environment.
Organic farming is making strides to provide safe and healthy agricultural products, such as vegetables, fruits, grains, meat and dairy. Organic crops contain fewer pesticides, are grown in safe soil, and are not genetically modified in any way. Organically raised animals are not given antibiotics or growth hormones, which could potentially be harmful to humans.
Outlook with Ben Kingsley will highlight the benefits of Organic Food for individuals and for the environment. Outlook will also work directly with farmers and businesses utilizing organic practices and interview consumers benefiting from an organic lifestyle.
Outlook Ben Kingsley can be found on public television stations throughout the U.S. For more information, visit the website at http://www.outlooktelevision.com.