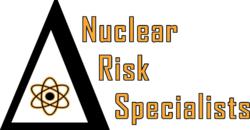 Madison, Wisconsin (PRWEB) June 30, 2013
Headquartered in suburban Chicago, NRS (http://www.nurisk.net) provides risk services, insurance and surety products for individuals, companies and organizations in the nuclear technology industry. Its dedicated team of professionals combines over a century of experience in the creation of innovative risk solutions for two select groups; Health Physicists and Materials Licensees.
NRS administers two individually unique insurance and surety programs for these groups. The first, Health Physicist Liability Program of HPLP, provides comprehensive professional and general liability insurance for individual Health Physicist employees such Radiation Safety Officers and consulting Health Physicists; individuals and companies alike.
The second NRS facility is known as the Licensee Surety Program or LSP. LSP is crafted specifically for Materials Licensees that must provide Financial Assurance to support their decommissioning plans. NRS surety bonds issued by the company's partner underwriters minimize the impact of Financial Assurance compliance by preserving working capital and leaving lines of credit untouched.
NRS uses its alliances with forward-thinking underwriting facilities to bring these and other value-driven products to a nationwide audience. The NRS advantage includes a technically-based understanding of the risks associated with radioactive materials, the ability to effectively communicate with its insurer and surety partners and the NRS inventory of tailored risk-transfer mechanisms.
The Health Physics Society (HPS), formed in 1956, is a scientific organization of professionals who specialize in radiation safety. Its mission is to support its members in the practice of their profession and to promote excellence in the science and practice of radiation safety. Today, its nearly 5,000 members represent all scientific and technical areas related to radiation safety, including academia, government, medicine, research and development, analytical services, consulting, and industry in all 50 states and the District of Columbia. HPS holds two membership meetings each year. This year's Annual meeting in Madison, Wisconsin expects nearly 1000 attendees.