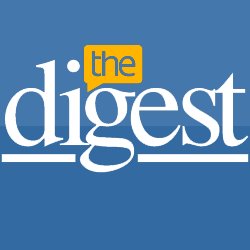 There's no better way to kick off a new start than with cheap phone service with business VoIP.
(PRWEB) June 29, 2013
It's almost July, which means the year is nearly halfway done. Now that it's the halfway mark, it's a good time to look back and re-evaluate the company's needs and budget to make sure that some office bills, such as the phone bill, cost less going into the future.
One of the best ways to start saving money on the phone bill is by investing in a VoIP phone system. VoIP (Voice over Internet Protocol) uses the Internet to connect office phone calls, and is the cheapest and most modern means to make phone calls today.
To help businesses make some good business decisions that will last through the second half of the year, The Digest is announcing the top five ways that VoIP cuts office phone bills in half.
1. Free Long Distance Calling
Nearly all business VoIP providers offer unlimited nationwide calling. Since VoIP phone calls travel over the Internet instead of old analog telephone wires, VoIP calls are free from long distance fees and interstate fees. Most business VoIP providers, such as RingCentral and Nextiva, include free and unlimited calling within the US and Canada with any basic VoIP service plan.
2. Discounted International Calling
VoIP makes it cheap to call internationally. Traditional phone service companies often charge high prices for international calls, but business VoIP is usually half the price, if not more. With a traditional phone service provider, companies can easily see international calling rates at over $1/minute to some international cities. With a business VoIP provider, businesses can either chose unlimited international calling or international calling rates for pennies a minute to most international cities.
3. Cheap Office Extensions
All business VoIP providers offer extremely cheap office extensions. The average rate runs for $20/month per extension for unlimited plans. Most of the time these unlimited plans include free unlimited calls to Canada as well as the US. If businesses don't quite need an unlimited plan, many providers, such as 8x8, Inc and Vocalocity, also offer metered extensions for companies with a low volume calling.
4. Remote Employees and Mobile VoIP
Many VoIP providers offer mobile VoIP capabilities. Employees download a mobile app to their smartphones, laptops, tablets, and other Internet-capable devices for VoIP calling no matter where they're located. Cheap phone service from a traditional cellular provider isn't possible, which is why a mobile VoIP app on a remote worker's Internet device is such a cost effective option for an employer.
5. IP Faxing
The old fax machine hiding in the corner is also adding to the phone bill. Traditional fax machines tend to run off of analog phone service, which adds to the phone bill each time a fax comes through. Companies can upgrade to IP faxing, which uses the Internet to send and receive faxes instead of analog technology. And since IP faxing can send and receive faxes as email attachments, businesses can also save money on paper and ink.
The halfway mark can be a new beginning for some businesses. It's the perfect time for a fresh start for the second half of the year. And there's no better way to kick off a new start than with cheap phone service with business VoIP.