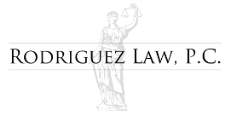 Landlords who harass tenants and engage in prejudiced bullying will not get away with it in this state, period. - Governor Andrew Cuomo
New York, NY (PRWEB) June 30, 2013
Governor Cuomo recently announced that his newly-formed Tenant Protection Unit (TPU) had served a major subpoena on Castellan Real Estate Partners/Liberty Place Property Management ("Castellan"), an owner and manager of approximately 1,700 apartments in over 35 different buildings, located throughout Washington Heights, East Harlem, and the South Bronx.
The investigation was launched following allegations that Castellan told the mostly Mexican and Ecuadorian tenants (1) that they would have to leave their homes unless they showed proof of citizenship and pay stubs; (2) failed to provide renewal leases; and (3) included false fees on individuals' rent statements when tenants had payment receipts. Tenants also detailed being pressured to accept inadequate buyout offers to leave their rent-controlled homes and waive their rights through an English-only settlement document, given to tenants who cannot read English. All of which are illegal to do to existing leaseholders.
The investigation also requests information and documents on the landlords' business and investment practices based on their reported representation to investors of 15% profit returns through the purchase of rent-regulated buildings that they described as previously "mismanaged."
Investigations into the egregious conduct by some of the largest residential landlords against immigrant communities are nothing new in New York City. In a January 29, 2010 article titled "Cuomo to Sue Vantage Properties for Harassment," the New York Times stated that Cuomo sued Vantage Properties ("Vantage"), accusing them of harassing hundreds of tenants in rent-regulated apartments in predominantly Spanish speaking neighborhoods in Queens and Manhattan in a systematic effort to force their departure to create vacancies for higher-paying tenants. In that case, Vantage also routinely filed eviction notices and other legal actions against working class and immigrant families in tenements the company recently acquired to generate substantial tenant turnover. However, most of the legal notices contained "deceptive and misleading misrepresentations" and were eventually rejected by the city's housing courts, according to the Attorney General. The Attorney General ultimately reached a $1 million settlement with Vantage.
On September 7, 2011, in an article titled "Deal Would Settle Tenants' Harassment Suit," the New York Times reported that a class action alleging tenant harassment, unlawful rent increases, and aggressive eviction attempts against Pinnacle Group, which owns about 15,000 apartment units citywide, was settled for $2.5 million.
About Argilio Rodriguez and Rodriguez Law, P.C.
Argilio Rodriguez is the founder of Rodriguez Law, P.C., a litigation boutique focusing on labor & employment, business & commercial disputes, civil rights, and pro bono matters. He is a vocal advocate of labor and immigrant rights. Rodriguez Law seeks to level the playing field by representing victims of fraud and abusive practices, prosecuting large scale, high-impact cases, and educating the Latino community.
For more information about Rodriguez Law, P.C., please visit http://www.lawrodriguez.com.