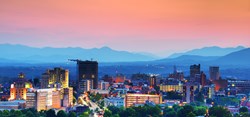 10 Tips To Save Time & Money
Asheville, North Carolina (PRWEB) June 30, 2013
Buyers ask Real Estate Scorecard everyday for advice about where to buy mountain property. To help, Real Estate Scorecard has compiled a checklist of things to consider in today's market, to save time and money.
#1 TIME MANAGEMENT - Ask anyone who's been searching for mountain property and it's likely to discover how arduous it is driving around to North Carolina mountain communities. These neighborhoods are spread out and are not tight knit like in urban cities. A common mistake Real Estate Scorecard sees is that most folks don't allow enough time to adequately look around. Having a real estate firm on your side who has a bird's eye view of what's out there can save you a great deal of time and gas.
#2 GATED OR NOT GATED - There are pro's and con's to both. The pro's - security, conformity, and a sense of community. The con's - too many rules, monthly fees, and cookie cutter homes that all look the same. Only a buyer can make this choice. If a buyer is on the fence, the more he or she narrows their focus down to a specific radius, the easier the decision will become.
#3 PROPERTY OWNER REVIEWS - Neighborhoods may look bright and shiny but don't be fooled! Bickering, undelivered promises and financial burdens may be hidden behind the entrance signs. Happy owners sometimes quickly move because of these unknown issues. Real Estate Scorecard has collected over 1,000 property owner reviews from verified property owners.
#4 BENCHMARK COMMUNITIES: Buying a North Carolina mountain home is about more than buying bricks and mortar. Will the neighborhood be maintained? Is the community fiscally well managed? Are the amenities worth the monthly dues? Instead of starting the search with the cheapest foreclosure or short sale, why not start by seeing role models in the industry to use as benchmarks. Here's a few award winning master planned communities in all price ranges Real Estate Scorecard suggests visiting:
Balsam Mountain Preserve in Sylva - Environmental Stewardship
Big Canoe in northern Georgia - Biggest Bang for the Buck
Reynolds Plantation on Lake Oconee - Baby Boomer's Paradise
Tellico Village in Eastern Tennessee - Exemplary Financial & Social Strength
The Reserve at Lake Keowee in Western South Carolina - Fastest Growing Lake Community
Coosaw Point - Happiest Community of the Year
River Dunes in Coastal North Carolina - Boating Bliss on the Inner Banks
#5 LOCATION - Most of the buyers Real Estate Scorecard works with, come from major metropolitan cities. After their initial mountain visit, they sometimes complain that city conveniences seem too far away. Thirty minutes sitting in city traffic can go by much quicker (because folks are used to it) than driving 30 minutes on a single lane winding mountain road, but the reality is the time is the same. Real Estate Scorecard finds people quickly detox after they move to the mountains as they come to treasure the drive through the country side after they adjust. Real Estate Scorecard feels as long as a major metropolitan city is within one hour's drive, there is comfort in knowing there will be a major airport, quality medical care and excellent city amenities. Don't be intimated by rural mountain drives.
#6 BUILD OR BUY EXISTING - An age old battle for many. Here again, there will be pro's and con's to both. Real Estate Scorecard believes the pricing is about the same, except the fact that most people run over budget when they build a new North Carolina mountain home. If this is not budgeted for, it can leave a sour taste in the experience. Real Estate Scorecard recommends that if buyers are considering purchasing land, be sure to get a second opinion from a local builder as to the estimated building costs on the lot you chose. For example, take two lots side by side and buyers may find the foundation costs can vary as much as $100K.
#7 - INTEREST RATES - Most people don't like being pressured by sales people. But timing may now being working against us. For example, the difference between 3.5% and 6.5% interest rate on a $200,000 mortgage is $366 per month. As of today, mortgage rates have climbed to 4.46%. If you plan to finance, buy now!
#8 BUYING SEASON - The simplest example to explain 'timing' is when to buy a boat. The best time to buy a boat is during the winter, when it's cold and no one is boating. The same rule applies to buying mountain property. Buyer's will find the best price off season. Don't wait until the peak fall foliage season to try to catch a deal on North Carolina mountain property.
#9 PRICE INCREASE - Are home bidding wars today hype or fiction? The fact is, it's true! In the hottest real estate markets like Naples Florida, prices are incrementally rising because of the number of buyers in this market. Real estate developers often raise their prices because they are adding more amenities and infrastructure. Like it or not, the real estate market has bottomed out. If buyers find a home or property they love, expect it to be quickly sold and/or for price increases.
#10 DISCOVERY PACKAGES - If the North Carolina mountain community buyer's are interested in offers a Discovery Package, go! Forget a hotel. This is the best way to experience the lifestyle up close and sense the friendliness of the neighbors.
About Real Estate Scorecard
Real Estate Scorecard writes unbiased real estate reviews providing in-depth information about popular gated communities in Florida, Georgia, North Carolina, South Carolina and Tennessee, all in an effort to help people discover where to retire in the Southeast.
Website: http://realestatescorecard.com