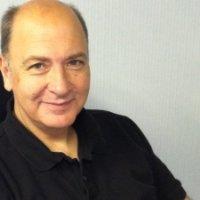 Many of our House Doctors franchisees are experiencing double digit growth over last year
Cincinnati, Ohio (PRWEB) June 30, 2013
House Doctors is seeing an increase in revenue as Zillow® Digs™ Summer Home Improvement Trend and Spending Survey shows 60 Percent of Homeowners Planning Summer Home Improvement Projects. House Doctors is the professional handyman and home improvement franchise that has technicians working on everything from bathroom upgrades to deck repairs.
Jim Hunter, President of the Cincinnati based House Doctors says, "At this time of year everyone seems to need a reliable handyman company to help them with their home repairs and home improvements. People want their home to look nice for the summer.This year that trend seems to be even stronger. Many of our House Doctors franchisees are experiencing double digit growth over last year."
That seems to be in line with Zillow Digs recent summer home improvement trend and spending survey.
The survey also provides some insight into the demographic and household makeup of the homeowners and what kinds of projects they have in mind:
•Younger homeowners and homes with children are significantly more likely to be planning a home improvement this summer and perhaps as many as three or more home improvements.
•Homeowners plan to spend a median of $1,200 on summer home improvement projects.
•Homes with children as well as homeowners 54 and younger plan to spend one-third more ($1,500) compared with homes without children and those 55 and older ($1,000).
•Some of the most popular summer home improvement projects are outdoor spaces (40 percent) and bathrooms (17 percent).
Hunter added, "In general there is a pent up demand for home repairs and improvements today. Home owners have put off necessary maintenance over the last few years. Less people are moving, more homeowners are choosing to stay in their homes and invest in home improvements. Add to that the summer rush and many of our franchisees are now booked out two and three weeks such is the demand at this time of year."
ABOUT HOUSE DOCTORS:
For more than 15 years, House Doctors, a 90-plus-unit professional handyman service, has brought commercial property owners and homeowners high standards of customer service, reliability, and quality workmanship. Every House Doctors handyman location is independently owned and operated. Today, House Doctors continues to expand throughout the United States by offering franchise opportunities.