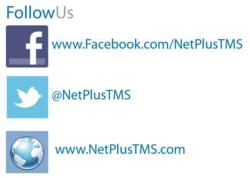 Over 5,000 miles walked to benefit charities.
Gaithersburg, MD (PRWEB) June 28, 2013
Last month NetPlus, a telecom expense management software provider, conducted a Walk-A-Thon throughout the organization to promote healthy lifestyles and to benefit the Wounded Warrior Project. NetPlus and Ventraq logged over 5,000 miles in the span of one month as each office of the NetPlus Ventraq family competed to win for the most miles logged.
"We did a Walk-A-Thon last year too and with great success. It's important to promote healthy living for employees and also give back to our community, too. With this Walk-A-Thon we did both," said Matt Lewis, President of NetPlus.
Offices in Gaithersburg, MD, Mt Laurel, NJ, Rochester, NY, St. Louis, MO, and the United Kingdom competed to walk the most miles for their respective charities. Gaithersburg won by walking 1,975 miles, but in this case everyone was a winner as each office's chosen charity received a donation for participation. The Wounded Warrior Project, along with the Race for Life and Open Door Mission were the chosen charities.
About NetPlus
NetPlus is a leading Communications Management solutions provider for both commercial and government entities. With over 25 years of experience, NetPlus offers a suite of solutions for telecom expense management, data validation, fault management, inventory tracking and control, provisioning, and more. Customers like Department of Defense, Department of State, United States Air Force, Avaya, Verizon, and the Pentagon utilize NetPlus solutions for the daily operation of their communications and data network. NetPlus is JITC certified and can be procured through Vanguard and GSA. Headquartered in Gaithersburg, MD, NetPlus is a division of Ventraq Corporation. For more information, visit http://www.NetPlusTMS.com.