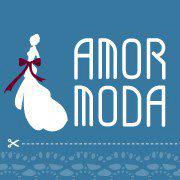 (PRWEB) June 29, 2013
AmorModa.com is a leading women's dress supplier, and is ready for its bridesmaid dress promotion for July. According to the CEO of the company, the promotion is from June 1, 2013 until June 18, 2013. All people for its bridesmaid outfits can get a discount, up to 60% off.
The bridesmaid dresses from AmorModa.com are offered in 24 colors, such as white, green, purple, red, and more. They are featured with these characteristics: rich choices, meticulous production, and fine tailoring.
Now, all these gowns are available at discounted prices. For example, one bridesmaid dress (called "Empire Strapless Knee-Length Chiffon Bridesmaid Dress With Ruffle Crystal Brooch", item code: 007020932) was previously priced at $272, and it is offered at a new discounted price of $109. AmorModa.com provides free delivery for any customers as well.
"It is exciting to introduce our designs to people worldwide. Please note that the promotion will last two weeks only. Not only do we have the best wedding dresses on the market today, we also have many trendy bridesmaid dresses in stock. At AmorModa, ladies just need to spend five minutes to check the clothes of different sizes and styles online, click the mouse and pay. Then, the dresses will be shipped in a few days," says Eason Chen, CEO of AmorModa.
About AmorModa.com
AmorModa.com focuses on wedding dresses, cocktail dresses, and wedding dress accessories. The reason to choose AmorModa.com is very simple: AmorModa.com offers high quality products at affordable prices, and their customer service is a top priority.
For more information, please visit http://www.amormoda.com/.