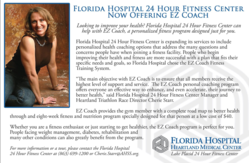 From weight loss, lower blood pressure and blood lipids to diabetes all these benefits are being obtained by the use of Integrity Health's technologies.
Lake Placid, FL (PRWEB) June 28, 2013
As we move closer to 2014, the new health care bill has many in the medical communities scrambling to adjust their protocols to optimize their businesses models. One of the biggest concerns is providing treatment without compromising care. There is so much to be done and only the future holds the answers to how many of these new changes will impact the system.
One of the greatest challenges is providing patients with the necessary tools to understand their conditions and what they can do about them. According to Chronic Disease and Health Promotion, 7 out of 10 deaths among Americans are from chronic disease. Obesity has become a major concern and effects 1 in 3 Americans and diabetes continues to be the major cause in kidney disease. Patients rely too much on their doctors because they don't know what they can do about their health conditions.
Doctors also know most of these aforementioned conditions can be treated or even eliminated via exercise and / or nutrition. The challenge is delivering inexpensive solutions that can be done mostly by the patient and monitored by the physicians. Enter Integrity Health Coaching Solutions.
Integrity Health Coaching Solutions, located in New Hampshire, are innovators in wellness technologies. Their technologies provide solutions to health care organizations that effectively educate medical teams to deliver cost effective wellness prescriptions to each and every patient at a fraction of the cost of many current treatments. Not only are these protocols less costly but are effective at providing healthier outcomes.
This new patient / practitioner paradigm focuses on a wellness program prescribed by ones' physician and carried out by medical staff and subsequently the patient. The patient learns via the easy to follow system how to exercise and eat healthy according to their specific needs and conditions and are followed up on bi-monthly intervals.
In January of 2013, Florida Hospital Heartland Medical adopted Integrity's technologies and patients are seeing many of the benefits of the prescription based program. Cherie Starr, the programs director states: "Our members / patients utilizing the program are getting better results than they were unable to get in the past."
Rocco Boulay, CEO and exercise physiologist who spearheaded the Integrity technologies exclaims, "There is so much to be done in the future regarding our health care system. There are many great people working in the medical industry who feel their hands are tied when it comes to patient follow-up due to cost. Our job is to instruct these practitioners on how to utilize these technologies to provide guidance and education to their patients via healthy foods and exercise. This will take some of the pressure off the industry by patients becoming their own empowered health advocates."
Integrity also provides centers with complete in house fitness center franchise installation and training to operate the model. For more info, email us at info(at)integrityfit(dot)com or call 855-550-2348.