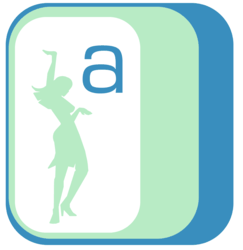 Being recognized with this award has been a wonderful start to my post-masters social work career.
Waterloo, ON (PRWEB) June 30, 2013
Athena Software is proud to honour another Wilfrid Laurier University (WLU) social work student with the Bernard Porlier Award of Social Work Excellence.
This year, the scholarship established by Athena and WLU in 2008 was awarded to graduating Masters of Social Work (MSW) student Marcus Olszowy.
"Being recognized with this award has been a wonderful start to my post-masters social work career. In the future, I hope to continue working with children with mental health struggles and their families," said Olszowy.
A commitment to working with families is an essential part of the criteria when deciding the award's recipient, said Pete Tallon, development officer of donor relations at WLU.
"The Bernard Porlier Social Work Award was established in 2008 by Athena Software to support students in the Social Work program at Wilfrid Laurier University and to honour the contributions that Bernard Porlier has made to the community as Executive Director of K-W Counselling Services for 31 years, and to encourage others to emulate his example of being a voice for the well-being of families. Since it was created, the award has recognized five outstanding Laurier students who demonstrate excellence in the field through activity or social action related to the well-being of families," said Tallon.
The award is eligible to students in the two-year full-time or four-year part-time MSW program at WLU. The amount of the scholarship was doubled to $2,000 in 2011.
"We are extremely happy to continue to support the hard work of MSW students at Wilfrid Laurier," said Greg Stanley-Horn, director of deployment projects at Athena. "To be able to contribute each year to a deserving student's university education is a great pleasure and privilege."
ABOUT ATHENA SOFTWARE
Athena Software (http://www.athenasoftware.net) is a global case management solution provider based in Waterloo, Ont., Canada. Over the past 12 years, Athena Software has grown to partner with hundreds of organizations across the globe, with over 16,000 end users of its Penelope case management solution.