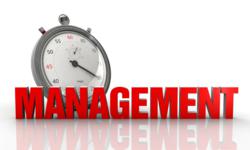 Time is money. Why waste time on tasks that can be more automated.
Asheville, NC (PRWEB) June 29, 2013
In November of 2011, HOAConnections came to the market with a community website offering that provided almost all the functionality of their competitors at a price that made their competition's offerings seem incredibly overpriced. Over the past year and a half HOAConnections has continued to improve upon their offerings by creating a user friendly interface that is feature packed with a powerful back-end management system that left their homeowner associations in control and not the vendor providing the hoa website, all while maintaining an industry leading pricing structure. Today, HOAConnections takes a significant step forward in the expansion of their community website offerings by adding long awaited managerial tools to help add another value added option to their already impressive lineup.
Today, HOAConnections launches two new tools to help streamline maintenance request workflow and expense tracking and a form letter writing add-on. For any property manager who has ever spent hours completing form letters to homeowners for Violations, Collections or a number of other items, HOAConnections has added the ability to streamline this process and complete the task easily from the frontend of the association's website. Please visit Community Website Form Letters to see the details.
Also today, HOAConnections announces the offering of a third party maintenance tracking provider Comvibe that can be easily integrated into their hoa website solutions. Brian Barrett, president of HOAConnections, says, "Comvibe is so much more than just a maintenance request module. Comvibe also allows managers to track who work orders have been to assigned to, along with cost tracking and an impressive set of reporting tools. The other cool thing is that Comvibe also has a social aspect to it, by requesting homeowner feedback and satisfaction upon job completion." Comvibe is offered as a solution to those associations needing a robust, featured backed solution to common area maintenance and expense tracking.
To see these solutions to common property management tasks, please visit http://www.hoaconnections.com or call HOAConnections at 888-208-8454.