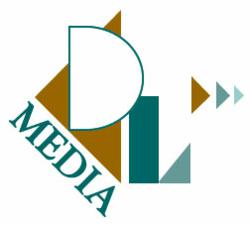 Your website should keep up with the growing trend of customer's accessing information on varying devices.
Springfield, Mo. (PRWEB) June 28, 2013
DL Media launched a new responsive website just in time for outdoor living in the summer months for Metro Outdoor Living. Metro Outdoor Living, Tulsa's premier destination for creating the backyard of customer's dreams, is a new concept store for Metro Appliances & More.
DL Media designed MetroOutdoorLiving.com to be as easily navigable as possible. The responsive format allows for seamless browsing across mobile, tablet and desktop browsers. Visitors can browse products by category, learn about outdoor kitchen design services, read design tips in a blog and check out the latest promotions.
"Exceptional quality and service is the focus of Metro Outdoor Living, and our new website showcases our wide range of exclusive product offerings" said Judy Bilyeu, Corporate Marketing Director of Metro Appliances & More. "The website is still no substitute for professional advice when designing an outdoor living area. If you are ready to begin the designing process, let our certified designers create a personalized proposal to meet your needs."
"Your website should keep up with the growing trend of customer's accessing information on varying devices. Potential customers are not always accessing a website from a desktop computer," said Dianne Davis, president of DL Media. "An app for a business generally strips down information off of the company's website. Save the investment of an app and invest in updating your company's website to a new responsive format so it can be easily accessible on all devices."
A responsive website is a design approach aimed at providing an optimal viewing experience for customers, no matter what type of device they are accessing the website from. Metro Outdoor Living's responsive website works seamlessly across thousands of different screen sizes and software platforms without striping down content.
About DL Media
Founded in 1997, DL Media is a full-service digital marketing and advertising agency headquartered in Nixa, Mo. The agency works to advance clients' businesses by helping solve marketing challenges through relevant, engaging and compelling communications. For more information about DL Media visit dlmedia.com.
About Metro Appliances & More
Employee-owned Metro Appliances & More was originally formed as Metro Builders Supply in 1974 by Nick Stavros of Tulsa, Okla. Stavros began the company selling appliances out of his garage to builders. His vision continues as Metro Appliances & More is now recognized as the largest appliance dealership of its kind in the nation. The company will celebrate its 40th anniversary in 2014. For more information visit our websites MetroAppliancesAndMore.com or their new concept store MetroOutdoorLiving.com.