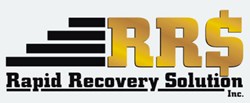 Bohemia, NY (PRWEB) June 30, 2013
On June 30, 2013, John Monderine, CEO of debt collection agency, Rapid Recovery Solution offers input with regards to how consumers can choose a credit card that best suits their summer travel needs.
According to a June 22nd article from the Christian Science Monitor titled "Choose the best credit card for summer travel,"can choose the best credit card for summer travel in order to accumulate rewards, save money and avoid costly mistakes.
Here are tips to adhere to when deciding which credit card works best for you:

Choose a card with the highest credit limit: This will give consumers more spending power as well as ensure individuals will not exceed their line of credit when traveling. Be sure to find out what their current interest rate is in order to plan out a projected monthly balance.
Consider opening a new credit card in preparation for a major trip: Look for credit card incentive programs that offer zero interest for six to 15 months to consumers that have good credit history. With this feature, consumers will avoid paying interest if their debt from travel expenses can't be fully paid off before the due date.
Check out possible rewards: Credit cards will give consumers rewards or bonuses if you use the credit card at certain hotels, gas stations, restaurants and other stores when on the road. This is a great way to get more value from purchases consumers were planning to make from the get go.
John Monderine, debt collection agency CEO of Rapid Recovery Solution, concurs with these suggestions. He says, "Consumers should judiciously investigate which credit cards will work best for them given their travel preferences, needs and habits. It is not always easy to find an ATM or get cash quickly due to location or difficulties with the exchange rate, if traveling internationally. By looking into the right credit card suited to a traveler's particular type of trip, consumers will eliminate potential hassles and problems paying for gas, meals, hotels or other tourist expenses."
Founded in 2006, Rapid Recovery Solution, Inc. is headquartered at the highest point of beautiful Long Island. Rapid Recovery Collection Agency is committed to recovering your funds. We believe that every debtor has the ability to pay if motivated correctly. We DO NOT alienate the debtors; we attempt to align with them and offer a number of ways to resolve not only your debt but also all their debts.
#####