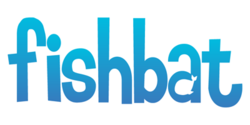 Bohemia, NY (PRWEB) June 29, 2013
On June 29, 2013, fishbat, a leading online marketing company, responds to an article published by Mashable that details certain social media extensions for Google Chrome that can enhance user experiences.
According to the June 24th Mashable article titled "11 Chrome Extensions to Improve Your Social Media Experience," there are 11 new Chrome extensions specifically for social media sites such as Instagram, Reddit, and Tumblr. The article also outlines some extensions that can be used for various sites including Facebook and Twitter. "If there's one thing that ties all your digital experiences together, it's your browser," the article says.
Justin Maas, vice president of client relations at online marketing company fishbat says, Chrome is one of the browsers with the best extensions. "There are many plugins and tools for other browsers but Chrome has the most variety," he says. "Chrome makes it very easy for users to streamline all activity in one place."
The article highlighted an Instagram extension that allows users to quickly look at the photos your friends posted, without leaving the webpage you are on. However, the extension does not yet support video, nor does it support uploading pictures.
"As users join different social media sites, they will want to access their various profiles without opening up ten different tabs," Maas says. "One extension is the one for Instagram, which will make it easier for users to quickly glance at what is being posted. It is obvious that as networks expand and content is created, that some users will want tools to aid them in navigating the various platforms."
Maas also spoke about privacy and social media. "One of the biggest concerns many social media users face is privacy," he says. "Tools such as TOSDR (Terms of Service Didn't Read) were created by consumer advocates in order to better inform consumers to the details of various terms of service agreements." Maas continues, "We use many tools in conjunction with social media platforms to achieve the desired results for our clients. It's always good for marketing companies to stay on top of the latest technologies to maximize results."
fishbat, Inc. is an award-winning, full-service online marketing firm and social media agency. We're branding experts dedicated to making your business a part of conversations that are already happening. Through social media management, search engine optimization (SEO), web design, and cutting-edge public relations strategies, we can raise awareness of your brand, strengthen your corporate image, and place your business in front of your ideal audience.