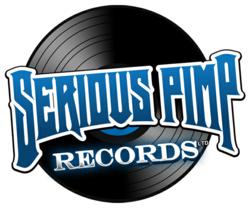 Newport Beach, CA (PRWEB) June 28, 2013
Serious Pimp Records has retained leading legal experts Newport Criminal Defense for ongoing counsel and support of the Label's divisions and artists, it was announced today by Damian Kutzner, CEO of Serious Pimp Records.
"We are an independent label adding major-label quality resources for our artists as we continue to achieve our goal of industry leadership. Our relationship with Newport Criminal Defense's will ensure all our artists and divisions will be able to have access to world-class legal expertise and representation," said Kutzner.
Serious Pimp Records was recently launched to support emerging and established artists with innovative marketing, digital distribution, personal management and tour-support. The Label's music production studio is the legendary venue where Snoop Dogg and numerous other best-selling hip hop artists' have recorded their most popular recordings.
The company recently announced Lil Eazy-E and fellow rapper Curtis Young, sons of the legendary gangsta rap icons and members of the seminal group NWA EZ-E & Dr. Dre, have begun recording "DNA: The 2nd Generation," planned for release in the Fall. Tour dates and other events are also being planned. The members of NWA have revived their musical relationships which has lead in part to the formation of DNA by LilEazy-E, Curtis Young, and Serious Pimp Records. The Label also recently announced industry veteran, former president of MCA Records and CEO of Ruthless Records Ernie Singleton as head of its music division and a member of the Board of Directors.
Newport Criminal Defense is led by top criminal attorney Joshua P. Shelton and former prosecutors and criminal defense attorneys. Newport Criminal Defense is a law firm specializing in misdemeanor, felony, and federal criminal defense cases. Headquartered in Newport Beach CA, the Firm's attorneys have more than 30 years collective experience fighting criminal cases specifically in Orange County courthouses.
"Our outstanding legal team has the experience, diversity and dedication to successfully support the unique legal needs of the talented people in the music and entertainment industry. Our relationship with Serious Pimp Records Label will allow its artists to utilize the full spectrum and advantages of our superior resources to their benefit," said Shelton.
While Serious Pimp Records focuses on recordings and tours, other units of Serious Pimp such as those active with the company's partnership with SMI Entertainment will focus on film and television, with a reality television series and a feature film now in development. SMI Entertainment LLC is an entertainment, media and marketing company founded by entrepreneur Kenin M. Spivak.
ABOUT SERIOUS PIMP RECORDS
Serious Pimp Records Ltd is an independent record label, artist management and tour promotion company based in Orange County, CA. The company focuses on rap, hip hop, house, and jazz; relaunching both established artists and breaking talented, young artists. The company also operates a state-of-the-art music and video production and post-production facility in Orange County. Founded by Damian Kutzner in partnership with SMI Entertainment. The label has attracted experienced, highly regarded producers, marketing executives, and production staff. For information you may visit http://www.seriouspimprecords.com.
ABOUT NEWPORT CRIMINAL DEFENSE
Headquartered in Newport Beach, CA, Newport Criminal Defense is Orange County's Premiere Criminal Defense Law Firm specializing in misdemeanor, felony, and federal criminal defense cases and bringing together former prosecutors and leading attorneys with more than 30 years defense experience in OC Courts. For more information, visit the Newport Criminal Defense website at http://www.newportcriminaldefense.com or call 1-800-403-3991.
ABOUT SMI ENTERTAINMENT
SMI Entertainment LLC is an entertainment, media and marketing company founded by entrepreneur Kenin M. Spivak, formerly a top executive of MGM/UA Communications Co., Island World, John Paul Mitchell Systems, Premiere Radio Networks, Merrill Lynch Media Partners and Phoenix Books, among other companies. Spivak has produced award-winning feature films and television series, led nearly $10 billion of complex transactions, supervised film and television productions grossing more than $3 billion, authored fiction and non-fiction books and earned a patent for wireless technology. SMI Entertainment's units include UrbanGames, Snowball Media and StarVisionEntertainment.
# # # #