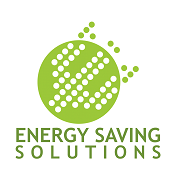 We are happy to be able to do our part.
Miami, FL (PRWEB) June 29, 2013
When you are the world's best roast beef sandwich fast-food chain, it's expected your store hours will be lengthy in an attempt to accommodate the many customers who come through the doors.
Normally, with elongated store hours comes a bloated electricity bill, particularly, as connected to lighting costs. It was with that thought in mind that the Arby's store in Indian Trail, N.C. recently signed on with Miami, Fla.-based Energy Saving Solutions (ESS) USA to make a move to LED lighting.
ESS immediately did a "Lighting Savings Analysis" and the projections proved to be startling. With its old bulbs, Arby's would total an annual lighting electricity cost of more than $7,800, but with LEDs that figure would be reduced to just under $2,300 – producing a yearly savings of $5,500.
"When Energy Saving Solutions completes all 42 Arby's stores within this region the expected annual savings should top $231,000 per year," said Peter Stein, Founder & CEO of ESS. "With the store hours Arby's maintains, the lights are obviously on for a long time and as a result, the meter is continually running. We are happy to be able to do our part."
About Energy Saving Solutions:
Energy Saving Solutions USA – the creators of the LED with a lifetime guarantee ™ – provides businesses, government agencies, schools and non-profit organizations energy-efficient LED and induction lighting technology that is designed to save money and help reduce the environmental impact by reducing carbon emissions. The Miami, Fla.-based company also offers organizations the Forever Green Savings Program ™ which allows for a conversion to LEDs with no up-front costs; payments are based on a portion of their electrical savings.