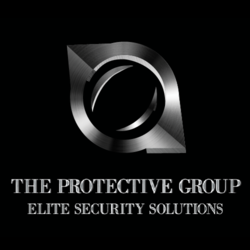 Bohemia, NY (PRWEB) June 29, 2013
On June 29, 2013, The Protective Group, an elite firm of security guards, analyzes the need for security at the Buffalo Marathon as a response to events in Boston, as cited in a Buffalo News article.
According to a May 24 article published on Buffalo News titled, "Boston marathon bombings intensify security for Buffalo event," the city of Buffalo plans to increase its security for the marathon in response to the bombings that took place in Boston. Security is always a top priority during the planning process for marathons. However, the article says the Boston attacks only made this necessity a more pressing issue for the Buffalo marathon, which took place only 41 days after the Boston events.
The article analyzed the security logistics of marathons. The Buffalo race spans over 26 miles, making efficient security difficult over such a large area. Because of this, security planning for a marathon could take up to a year.
John Monderine, CEO of The Protective Group, says people don't realize how much area there is to cover when planning a security outfit around big races and events. "There are many factors to consider when posting security guards and cameras around the event site," he says. "That's why we do pre-site evaluations. We look at every aspect of an event site to see where we can improve security and tighten surveillance to prevent any dangerous activity. We make sure that we can see everything and we have a team that can adequately protect the event participants, as well as attendees."
Monderine says implementing more security might be more work, but it's worth it. "You want to make sure that the events you're planning run smoothly and safely," he says. "Sometimes adding extra security gives you that extra peace of mind and it definitely prevents disasters."
The Protective Group is an elite full service private security firm with specializations in special event security, corporate security, private investigation, insurance investigation and surveillance. Our top-notch professional security guards have over 150 years of combined law enforcement service. Our security personnel are physically fit, well manicured, and completely dedicated to ensuring your event proceeds without a hitch. From charity runs and fashion shows, to fundraisers and art shows, the Protective Group instills confidence and assures safety at your exclusive event or place of business.
#####