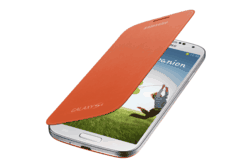 (PRWEB) June 30, 2013
Puremobile is pleased to be offering 180 new accessories for the Samsung Galaxy S4. Puremobile's store currently carries the best S4 cases and products from 25 different companies including Samsung, Griffin, Otterbox, Incipio, and XMI. Samsung's Galaxy S4 was announced on March 14th 2013 and was made available on April 26th 2013.
Puremobile's selection of accessories for the Samsung Galaxy S4 is numerous. Puremobile's Online Store features Samsung Galaxy S4 cases, skins, screen protectors, speakers, and much more. Puremobile will continue to support the Samsung Galaxy S4 and will add new products as they become available.
Samsung Electronics is a company based out of South Korea that was originally founded in 1969 as Samsung Electric Industries and later renamed Samsung Electronics in 1988. Samsung became the world's largest technology company in 2011. Samsung is known worldwide as a producer of mobile phones, tablets, televisions, and various electronic components such as batteries, chips, hard drives, and flash memory.
Puremobile is a leader in gadget accessories. Puremobile sells smartphone, tablet, and notebook accessories with personalized customer service that isn't available anywhere else. Puremobile is pleased to offer our products at up to 75% off retail prices, a comprehensive customer loyalty program, and exciting promotions. Puremobile has accessories for the biggest brands in consumer electronics such as Apple, Samsung, Blackberry, and HTC.