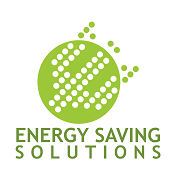 Like every business entity, schools are also taking a close look at the bottom line in all areas.
Miami, FL (PRWEB) June 29, 2013
Miami, Fla.-based Energy Saving Solutions (ESS) will be taking its business across the border after recently signing an agreement to provide LED lighting to the Meadowridge School in Maple Ridge, British Columbia.
As schools around the world scrutinize budgets, while examining ways to reduce operating costs, the Meadowridge School decided to bring in ESS to analyze its lighting electricity costs.
After reviewing the school's interior and exterior needs, ESS provided a "Lighting Savings Analysis" which showed the school's present annual lighting electricity cost at more than $38,000. ESS then projected the annual lighting electricity cost to be a little more than $17,000 after converting to LED lighting – resulting in an annual savings of about $21,000.
Over the useful life of these LED lights, ESS projected Meadowridge School to realize a $333,000 electricity cost savings.
"Like every business entity, schools are also taking a close look at the bottom line in all areas," said Peter Stein, Founder & CEO of Energy Saving Solutions, which designs, manufactures and sells LED lighting to commercial properties at zero upfront cost.
"We're ecstatic that we are able to assist when it comes to energy savings, specifically, with lighting. In addition to the money that's saved, the school's switch to LED lighting will also assist with the environmental impact. There will now be less CO2 emissions going into the atmosphere."
About Energy Saving Solutions:
Energy Saving Solutions USA – the creators of the LED with a lifetime guarantee ™ – provides businesses, government agencies, schools and non-profit organizations energy-efficient LED and induction lighting technology that is designed to save money and help reduce the environmental impact by reducing carbon emissions. The Miami, Fla.-based company also offers organizations the Forever Green Savings Program ™ which allows for a conversion to LEDs with no up-front costs; payments are based on a portion of their electrical savings.