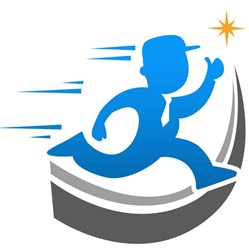 We're embracing the new peer to peer economy that's literally exploded into being over the last few years.
longview, Texas (PRWEB) June 28, 2013
CitizenShipper, is a dynamic peer to peer online shipping marketplace, which connects people who need things shipped, with a huge network of vetted drivers who can perform the delivery. Shipments range from local furniture pickup and delivery to cars, motorcycles, pets, heavy equipment, antiques and even a used gas pump! In essence, CitizenShipper promises to connect customers who need to transport just about anything anything, with transport providers who can execute the shipping.
The CitizenShipper shipping marketplace boasts an estimated $1M of live contracts at any one time, and is proud to utilize some of the peer to peer shipping industries most stringent vetting processes, to minimize the risk involved in connecting with someone you've 'just met on the web'. "We take security incredibly seriously." Says the companies Founder and CEO Richard Obousy. "That's why we incorporate background checks, address verification, phone verification and even social media verification into our suite of safety features."
Citizenshipper has proved popular with shot shot drivers looking to pick up hot shot loads. Hot shot truckers are freelance transportation providers in the freight industry who transport goods for another company. Because these types of drivers are usually free to determine their own schedule, CitizenShipper helps them find extra loads.
This month, CitizenShipper announced that it had crossed the 42,000 member threshold. "It's fantastic for us to see consistent triple digit annual growth." Explains CEO Richard Obousy. While a large number of the drivers on the site are truly "citizen" shippers, a good number of them are professional truckers and bonded transportation companies seeking new revenue streams. "We're embracing the new peer to peer economy that's literally exploded into being over the last few years." Continues Obousy. "It's all a sign of a more interconnected society, sensitive to efficiency and the environment."
About CitizenShipper:
CitizenShipper.com is an online shipping marketplace that utilizes a peer-to-peer, auction-style platform to connect people in need of shipping services with drivers, haulers, and transporters throughout the United States and Canada. Launched in 2008 and headquartered in Longview, TX, CitizenShipper.com was originally designed to connect people who need items shipped to a particular location with people already traveling in that direction. The company has served more than 43,000 members and it used for a range of shipping solutions including motorcycle shipping and motorcycle hauling. To get a motorcycle shipping quote visit Citizenshipper.com.