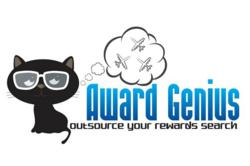 AwardGenius Announces One of a Kind Service to Help Frequent Travelers with All Bookings
Chicago,IL (PRWEB) June 30, 2013
AwardGenius is launching a new award tickets search platform, AwardGenius.com, that matches professional and freelance frequent flyer miles experts with travelers who are either struggling to find award availability. Simply don't have the time to search on their own. AwardGenius knows that some of "flyertalkers" fall into the latter category, and AwardGenius ( AG) would love to have help to test their system at no charge with clients own travel redemption issues.
Once the system is tested, here's how it will work: Travelers give us the details of their trip, and their "contest" begins. Mileage experts compete against one another to find the best flights using as few miles as possible. The traveler selects the option he/she likes best, and the expert who found that deal gets paid. It's essentially an award booking service with a nice, big twist. For now, AwardGenius is concentrating on complicated international itineraries in business and first class so that customers get the highest value from the expert's fee.
The Genesis of AwardGenius
AwardGenius. com is the brainchild of Dennis Konnov and Dmitry Cherenchikov, both longtime travel industry professionals. Dennis was an agent, manager and travel consultant for five years, two of which were spent helping customers redeem frequent flyer miles. Once in the trenches as a travel agent, Dmitry currently owns his own luxury travel agency that is dedicated to scheduling private jets and business and first class tickets.
The idea for AwardGenius came to Dennis while he was working on a complicated itinerary at AwardPlanners.com, his award travel booking service. One of his clients had millions of frequent flyer miles with all of the major airlines, and Dennis offered him a Lufthansa/South African Airways itinerary. That option niggled at Dennis, though, because he was sure the client wanted something really special. Dennis phoned his friend Dmitry and told him about the issue. Dmitry suggested Etihad Airways' first class using AA miles. That was Dennis' Eureka moment! The client was thrilled about a one-stop Etihad flight, and Dennis realized that clients could benefit from having two to five experts working on a routing problem. From there, AwardGenius was born.
Free Beta Test
To beta test AwardGenius early product, AG is offering their contests at no charge for one week. If clients need to schedule an international business or first class trip using frequent flyer miles and/or credit card points, start AT NO COST contest. When AG system asks for a credit card number, simply type in 4242 4242 4242 4242 with any valid expiration date. The credit card processing is in test mode and doesn't actually charge a card. Please ask as many questions here: http://www.flyertalk.com/forum/travel-tools/1478793-introducing-new-award-tickets-search-platform-free-beta-test-jun24-jul1.html
Once AG testing phase is over, AwardGenius contests won't be free, of course. A small fee will motivate experts to look for the best-available flights. Fees will range from $49 for one way trips and $99 for round trips to $149 for multi-city trips and $199 for complicated round-the-world trips. Those fees are a bargain considering that the service could save travelers thousands of dollars and hard-earned points.
Once you've taken a look at AwardGenius program, AG experts are happy to answer any and all questions. Please send questions and feedback to dennis@awardgenius.com.
AwardGenius.com
PR Manager , Dmitry Cherenshikov
https://www.awardgenius.com/