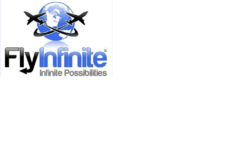 "Premium air travel to European and East Asian destinations has been quite strong in recent business quarters,"
San Francisco, CA (PRWEB) June 29, 2013
Premium air travel website FlyInfinite.com has announced a rewards program for loyal customers. Bookings through the popular discount agency will now qualify customers for extra savings of 10% - 30% on future airline tickets. Rules and conditions do apply, according to a company spokesperson.
"Buyers of first class and business class air tickets are increasingly savvy about shopping for online deals," says Jim Savitskiy, director of FlyInfinite.com. "This in turn has made airlines more competitive in filling normally expensive seats, thereby allowing us to pass on additional pricing advantages to our most loyal customers."
Visits to the FlyInfinite.com website are up for the year, according to Savitskiy.
"Premium air travel to European and East Asian destinations has been quite strong in recent business quarters," he notes. "Increased demand for business class travel hints at an improving global economy. First class travel, on the other hand, has remained a strong revenue source for us throughout the recent recession."
Plush seats, five-star cuisine and white-glove service never go out of style for those requiring that level of service, says Savitskiy. "What's new is that premium class travelers realize airlines are discounting first and business class seats to fill them—even to popular destinations in Europe," he adds.
"We are therefore able to match premium class travelers with more discounts," notes Savitskiy.
About FlyInfinite.com
In business since 2010, FlyInfinite specializes in the booking of discounted first and business class air travel for flights on major airlines worldwide through their website at FlyInfinite.com. The company's main business offices are located in the San Francisco Bay area.
For more information visit them online or call 1-800-FLY-2515.