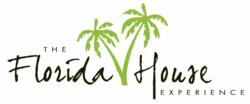 We are excited to be able to share this information with the public in the South Florida area, but more importantly we are ready to help treat the individuals who are affected by the disease of addiction in our community.
Deerfield Beach, FL (PRWEB) June 29, 2013
Every year, over nine thousand people die from addiction-related ailments in Florida alone. Put another way, this represents an average daily death toll of twenty-five people. This troubling statistic is unacceptably high for any health-conscious modern society.
By highlighting the serious nature of the addiction epidemic in Florida, this new video spurs people to take action in defense of their collective interests. From people facing up to their substance issues to committed rehab donors, individuals from all walks of life are working together to battle addiction throughout Florida. Instead of simply treating addiction as a law and order issue, more and more people are recognizing that addicts are largely decent people with destructive medical problems.
Using simple, high-impact graphics and impeccable dramatic timing, the online video production efficiently makes the case for outstanding treatment centers. Organizations like the Florida House Experience are making great strides to limit the harmful effects of drug and alcohol addiction. Employing committed professionals, the Florida House Experience provides a full range of addiction treatment and rehabilitation programs. Ranging from short-term physical detoxification programs to long-term in-house treatment, these services are tailored to suit the individual needs of patients.
Unlike less versatile rehabilitation centers, the Florida House Experience offers diverse services incorporating cutting-edge addiction research and clinical experience. Most importantly, this prestigious addiction treatment center offers a healthy, supportive environment where people with special needs can find real, lasting solutions. In addition to providing traditional treatment programs, the Florida House Experience offer gender-specific treatment programs for patients who are more comfortable in single-gender environments. Staff members are particularly apt at assisting dual diagnosis patients. These individuals face unique challenges as they deal with addiction problems and mental illnesses.
Addiction is a complicated ailment featuring social, psychological and physical factors. For people with physical addictions, supportive medical environments are important for safe detoxification. People with alcohol or barbituate habits can face particularly serious risk when without monitored detoxification. At the Florida House Experience, clinically trained medical professionals ensure that patients can detoxify in safety and security. Detoxification is the first step towards complete freedom from drug and alcohol dependency.
Once physical detoxification is complete, patients can further their recovery through supportive residential rehabilitation programs. Again, this phase of treatment features expert staff members trained in all aspects of addiction treatment. Community members who support responsible rehab centers do much to improve their societies. As people join forces and work to mitigate addiction issues, these efforts will produce substantial benefits for children, single parents and other at-risk groups. For more information on the Florida House Experience and drug treatment in general, see http://www.floridahouseexperience.com