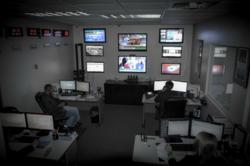 Global Elite works with clients in preparation for possible affects natural forces will have on a company to prepare and recover
New York, New York (PRWEB) June 29, 2013
The spring of 2013 will long be remembered as one marked by violent weather leaving a path of destruction in its wake in Oklahoma. These weather patterns such as the one in the fall causing Superstorm Sandy, battering the northeast, destroying homes and businesses, are coming with greater frequency. "Natural disaster planning should be part of every company's risk management plan. Powerful storms as we have seen have a great potential to destroy everything in its path. Planning is essential to recovery and for reducing risk," explained William McGuire, President & CEO of Global Elite Group, (GEG). A team approach with deployment deadlines and communications strategies are customized for each client at risk and are part of expanded program offerings from GEG.
Each season brings its own weather-related challenges, GEG works with clients in preparation for the possible affects natural forces will have on a company so a business can respond and recover. "Establishing a protocol as it relates to evacuations, operations and reaction to natural disasters eliminates many variables that can slow down responses and the time which is critical to move the correct people and resources into position," stated Joseph D'Ascoli, Director of Special Operations, GEG. Planning for every outcome, at every stage of the operation, are just some of the ways GEG business contingency planners will assist companies in addressing the complexities of a disaster on their business. "Preparations do vary by region and the factors associated with each location do change. Types of threats are not specific or restricted to a single region and communities should be prepared for any type of disaster that is possible in their area," explained D'Ascoli.
The GEG teams are comprised of former law enforcement (local, state and federal), emergency medical personnel, emergency response management and various types of private sector professionals that may be utilized for infrastructure building and repair or trained professionals to ensure the continuity of business. "Many of these professionals may play dual roles depending on the deployment. Staff are selected for assignments individually depending on what is needed, and the team assignment is maximized to have the greatest positive impact on any situation to better serve our clients and the public in affected areas," stated McGuire.
Since its inception in 2003, GEG has been improving every aspect of its emergency management programs from inception to implementation. "GEG has learned many lessons with regards to communications and coordination with local, federal and foreign agencies and how to maximize the support for our clients while remaining highly mobile and self-sufficient," stated D'Ascoli. Programs and initiatives may vary, however core attributes and strengths come from the experience and operational flow of GEG security operations found at the company's many locations throughout the U.S. and international communities.
About Global Elite Group: With offices located throughout the world, the company provides security and emergency management services for companies of all sizes and is known for its emergency contingency planning in all markets and its aviation security programs for over 28 airlines located in the U.S. and abroad. The company is always expanding service offerings to compliment the security needs of individuals, companies and high profile travelers. The company is TSA certified to provide screenings to individuals and groups. Global Elite Group is a full-service event security management company with security details available for deployment to cover small venues to large-scale multi location events. Other services include risk assessments and asset protection.