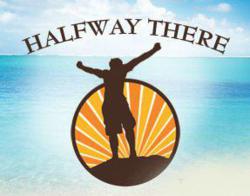 Those recovering from addiction still have questions, and the blog is a great way to respond to those needs in a respectful, open and discreet way
Delray Beach, FL (PRWEB) June 29, 2013
Halfway There, a halfway house facility in Delray Beach, FL, launched its blog this month to answer questions about sober living and improve the lives of those struggling with addiction.
The blog presents facts and encouragement to addicts, recovering addicts and their loved ones. It was inspired by the questions and experiences of Halfway There's residents. Readers can expect new updates on a daily basis.
"Those recovering from addiction still have questions, and the blog is a great way to respond to those needs in a respectful, open and discreet way," said Eric S., owner of Halfway There. "We hope that those in recovery will interact with the blog to build their confidence and continue on their recovery plans."
The blog is accessible at all times, and the staff at Halfway There is available by phone at 561.573.7430 to help with additional questions or admissions.
Halfway There has been helping with addiction recovery since 2009 and has qualified, caring staff to help residents transition to sober living. Besides personal recovery assistance, Halfway There provides group intensive outpatient treatment (IOP) and career coaching to ensure that those in recovery can support themselves and gain confidence in their careers. Halfway There accepts pets because caring for an animal can help the recovery process by reinforcing the ideas of responsibility and caring for others.
Please contact Eric S. for any questions or interview possibilities at 561.573.7430.