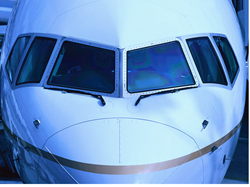 Life Expectancy in India is increasing yet retirement age remains low. Many elderly often suffer from unknown medical problems that trigger events during their Stay in to the United States.
Orlando, FL (PRWEB) June 29, 2013
India Network announced today that all policy holders of India Network Health Insurance programs would be automatically covered for accidents and medical problems during their travel from home country to the United States, Canada or Mexico. Policy holders must purchase the insurance on or before they embark on their journey to avail this coverage. Typically, visitors traveling from India start the coverage one or two days before their arrival in the United States, Canada or Mexico to avail this benefit.
India Network offers comprehensive insurance plans that limit individual exposure by availing network negotiated rates for services and pay 80% for such covered service. The second set of plans are known as scheduled benefit plans or fixed benefit plans that reimburse policy holders or provides a predetermined amount for each covered service. A special feature of India Network Health Insurance programs is that they also cover pre-existing conditions for both inpatient services and outpatient services.
Dr. KV Rao, President, India Network Foundation, said that the travel coverage is becoming very important as visitors traveling to the United States are getting older and airlines have been sloppy in handling elderly air travel passengers. Recently, an elderly person was injured while in the care of an airline employee in Europe. ACE American Insurance Company, the underwriter of India Network programs is helping the policy holder just because they choose to purchase the plan covering the travel date.
Life Expectancy in India is slowly increasing. Life expectancy at birth for women was 67.7 years and it was 64.6 years for men (Registrar General of India, 2012). Longer post retirement time creates several health problems for elderly visitors. Several health conditions such as diabetes, blood pressure, etc. go undetected for years. India Network today offers plans to cover pre-existing conditions to help those elderly with medical conditions that they may or may not know. Many other insurance plans often reject any claims for these elderly visitors under pre-existing medical coverage exclusions.
India Network advises everyone traveling to the United States to take the best medical coverage possible as the health care in the United States is very expensive. Hospitals exploit people without medical insurance by charging the highest amount imaginable. For example, a recent report in http://www.orlandosentinel.com/news/opinion/os-beth-kassab-health-care-prices-20130628,0,3189425.column survey showed that a standard colonoscopy procedure cost $421 to $3249 in one city. Only proper medical insurance, such as India Network Health Insurance can help visitors cope with negotiated pricing under comprehensive plans.
About India Network Foundation
India Network Foundation, established as a US non-profit organization, has been helping the Asian Indian community in North America with programs and grants to academics from India for more than two decades. India Network Foundation sponsors visitor health insurance to tourists, students, temporary workers (H1 visa holders) and their families. All insurance products are administered by India Network Services.
For more information, visit http://www.indianetwork.org.
About India Network Health Insurance
India Network Services is a US based company that administers visitor health insurance to visiting parents, transient residents, tourists, students, temporary workers and their families. Cashless Visitor health insurance plans are offered for all age groups with network based comprehensive coverage and with pre-existing condition coverage
.
For more information, visit http://www.kvrao.org.