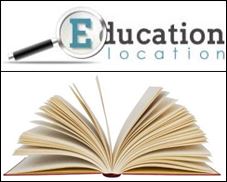 "The CE Shop is an excellent addition to our online network of continuing education courses," said an Education Location representative
(PRWEB) June 30, 2013
Education Location, the premier online portal for educational courses, has finalized an affiliate partnership with The CE Shop, a specialized continuing education course for real estate professionals. In order to accommodate these professionals all across the Unites States, The CE Shop has earned approval for all their courses from each state's real estate regulator and has focused their energies to create a convenient online experience. The CE Shop's dual priorities of convenience and professionalism will allow the company to nicely complement Education Location's high quality network of online courses.
"The CE Shop is an excellent addition to our online network of continuing education courses," said an Education Location representative. "We only accept the highest quality online courses into our online portal and The CE Shop has distinguished itself for its professionalism and convenience. Such quality will allow our customers to gain the training they need at their own pace on their own time. We look forward to a fruitful relationship with the CE Shop and are proud to work with them."
Education Location offers a wide selection of online educational courses, including online driving schools, continuing education courses, OSHA/workplace safety classes, drug & alcohol awareness classes, residential electrical inspections, and many more. Education Location, not willing to be stagnant, frequently adds courses to its already vast directory following thorough reviews of emerging new services. In addition to their ever expanding directory of online educational courses, Education Location has invested heavily in their user-interface to ensure a convenient online experience.
About Education Location
Education Location is the leading resource for quality online educational courses. Education Location allows users all over the United States to search and register for a wide variety of online educational courses. For more information, visit their website http://www.educationlocation.com/ or follow them on Facebook, Twitter, and Google+.