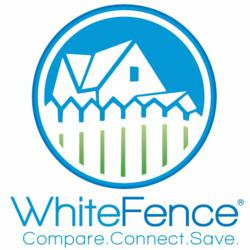 Houston, TX (PRWEB) June 30, 2013
Today, WhiteFence.com is releasing seven tips on preparing a home for the summer. When spring weather gives way to hot summer days, many consumers cringe each time they reach your mailbox, bracing to receive the first of those high monthly energy bills. But there are ways to maximize the energy efficiency of a home in the summer. Just as many do during the winter when the mercury drops, consumers can take similar steps to save money and cut back on your extra energy costs.
Here are seven tips that can save consumers money and lessen your impact on the environment at the same time:
1. Consider a home energy audit. Before you start a home remodeling project to improve your energy efficiency, it can be cost-effective to have a home energy audit performed on your home. You can do it yourself or hire a professional. The audit will help you better understand how you may be contributing to energy waste, and help you prioritize your energy efficiency improvement projects, so you can get the most bang for your buck.
2. Insulate the home. Most homeowners tend to think of adding insulation in their home to keep the heat in during the winter. On the contrary, it's just as important to insulate your home to keep your cool air in during the summer. Check for insulation leaks commonly found around your windows, air conditioning units, walls and your ceiling.
3. Purchase the right-sized air cooling unit. If you've recently purchased a home or are moving into a new rental, you may be planning to buy a new air conditioner. Make sure you purchase the most energy efficient model. Even though the largest model may look enticing, it's important to buy the right-sized air conditioning unit that suits your home or the room you want to cool. Otherwise, you are wasting energy, and the cooling unit may not work well, either.
4. Create an energy-saving strategy. Since it costs a lot of money to cool your home, come up with energy-saving ideas that everyone in the family will agree to follow. For example, keep window draperies that get direct sunlight closed during the day to keep the room cool.
5. Perform routine maintenance. Your air conditioning unit is often working hard during the summer. Before the weather gets warm, check and clean the filters yourself or hire someone to do the work for you to make sure it is operating properly.
6. Waterproof the deck or porch. Before it becomes unbearably hot, take the time to use a protective sealant on your deck or porch so that it is ready for use, but also so that you can get more use of it for years to come.
7. Install low-E window film. If you can't afford to install new energy efficient windows, you can still reduce heat gain through older windows by applying low-E coated window film to your windows. Depending which way the plastic film is facing, it can either reflect heat back inside your home during the cooler months, or keep out solar radiation during the hot summer months. You can either pay to have the film professionally installed, or make it a do-it-yourself weekend project.
Following these seven tips can dramatically reduce electric costs during the summer season. For more tips and information about reducing your utility costs, consumers can visit
WhiteFence.com.
About WhiteFence.com
WhiteFence.com is a free service that helps homeowners and renters compare, connect and save money on phone, internet, television, electricity, natural gas, and other home services. By simply entering a street address onto the secure site, people looking to save money or start new service can find the most comprehensive list of plans available for their specific address from over 300 nationally recognized partners. As a trusted home service shopping source for 20 million people annually, WhiteFence.com makes it easy to establish service directly on the site in a few simple steps. WhiteFence.com is an Internet Capital Group partner company. WhiteFence.com is headquartered in Houston, Texas. For more information, please visit WhiteFence.com.