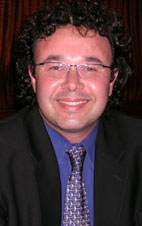 Houston, Texas (PRWEB) June 30, 2013
Due to an ever increasing number of inquiries for post bariatric surgery, Dr. Edward Berzin of Houston is now offering a wide range of related procedures. For a variety of reasons, patients are in need of excess skin removal due to massive weight loss. Dr. Berzin is a well-known plastic surgeon who has received rave reviews from his clients, truly understands his patient's needs and strives to meet them. He cares about the unique needs and wants of his clients and takes into consideration the decision to change their lives. He is very happy to work with anyone and will assess each person's situation to offer them the best possible results.
Dr. Berzin expresses that it is beyond the patient's control when excess skin collects. When someone loses a large amount of weight, skin which used to be stretched to house the fat becomes loose and hangs in place. The skin does not retract back to its original shape thus leaving the patient with loose skin. Dr. Berzin's post bariatric surgery is effective just for this. Through state of the art technology and years of expertise he can achieve the change desired by the patient and allow them to show off their new bodies.
Dr. Berzin is a highly recognized cosmetic surgeon and is excited about this new surgery option. He knows this procedure will help many people feel better about themselves. Many people suffer from a feeling of self-conscientiousness and this will help alleviate that feeling. Patients can now look good in their bodies without the fear of stares. Dr. Berzin takes his personal time to meet with each patient multiple times before the procedure to make sure they are comfortable and also knowledgeable about the procedure.
Located in the Texas Medical Center, Dr. Berzin serves the Houston and Kingwood areas. His offices are designed and equipped with the latest and best technology. His friendly staff is always there to greet new patients and will show that they truly do care. The office is quiet and provides all the comforts available. Dr. Berzin has received many great reviews from his past patients who are very proud to say they saw Dr. Berzin for their cosmetic surgery needs. Get ready to turn over a new leaf and contact Dr. Berzin at: http://www.drberzin.com.