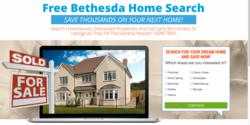 World Wide Referrals™ has a global network of nearly 700 premier real estate firms with 5,000 offices and 150,000 sales associates in 35 countries
Bethesda, Md (PRWEB) June 29, 2013
World Wide Referrals™ is capitalizing on improvement in the U.S. housing market, as new home sales jumped in May, helping find consumers the best houses for sale in hot U.S. housing markets. New homes in May sold at the fastest pace in five years, showing steady improvement in the housing market. Analysts predict the increased demand for new and existing homes will continue through the year, helping the economic recovery.
The government reports that sales of new U.S. homes increased 2.1 percent compared with April, rising to a seasonally adjusted annual rate of 476,000. The Commerce Department said new home sales increased 29 percent compared with May 2012. Regions with May sales gains were the Midwest (up 40.7 percent) and the Northeast (up 20.7 percent), as well as the West (up 3.6 percent).
May sales of previously owned homes also increased to an annual rate of 5.18 million. The last time sales exceeded 5 million was November 2009, but sales were aided by the looming expiration of the government home-buying tax credit.
In addition, the inventory of unsold homes rose 2.5 percent to 161,000 in May. New home prices also are on the rise due to increased demand for a limited supply of homes for sale. The median new home price rose 10.3 percent from a year ago. And according to the National Association of Realtors, sales of previously occupied homes in May topped 5 million for the first time in more than three years.
According to news reports, home prices in key U.S. cities have soared in the past year.
Highlighting this positive news is home sales website Trulia, which recently released its 2013 list of "Top 10 Healthiest Housing Markets," focused on markets with strong job growth, low vacancy rates and low foreclosure inventory. Trulia's top-10 markets are: Houston, Texas; San Francisco, Calif.; Bethesda-Rockville-Frederick, Md.; San Antonio, Texas; Seattle, Wash.; Omaha, Neb.-Iowa; Peabody, Mass.; Fort Worth, Texas; and Louisville, Ky.-Indiana.
Another trend helping fuel home sales is an increase in foreign investors buying U.S. homes. Asian investors are helping accelerate the purchase of U.S. real estate, especially helping the Washington, D.C., market, where properties are being snapped up soon after they hit the market. The increasing wealth in Asian countries is accelerating this trend.
World Wide Referrals™ has a global network of nearly 700 premier real estate firms with 5,000 offices and 150,000 sales associates in 35 countries. Collectively, this group in 2008 sold over a million homes worth $300 billion, more than any national real estate brand. The network dominates the U.S. list of top-500 real estate firms, with more of the number-one market leaders in the top-90 markets than any other network.
The company can help consumers find their dream home or advise them on virtually any real estate transaction. In addition, it can connect corporations with a premier relocation management company to help businesses manage their employee mobility. RELO Direct, Inc., is the rising player in corporate relocation based on its high-tough, high-efficiency, high-value approach to the employee transfer business.
World Wide Referrals also has a luxury home marketing program that allows consumers to view over 15,000 of the world's most remarkable properties, with translation in nine languages and conversion of 22 currencies. For more information, the public should visit the company's website at http://www.worldwiderealestatepros.com.