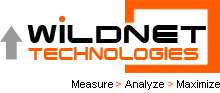 Noida, India (PRWEB) June 29, 2013
Wildnet Technologies, a leading SEO company which has carved a niche for itself in the digital and mobile technologies market, understands the significance of reputation attached to every company and brand name. The buying behavior and the investment a business attracts is highly influenced by the reputation. With a motive to make clients' business look its best in the Internet and enjoy dominance on web, Wildnet Technologies offers online reputation management services to global business. "With the online marketplace witnessing continuous growth resulting in cut-throat competition, businesses today want to generate business quickly and impress the customers through their product and services. For improved business outcomes, business owners are scouting for smarter technological ways. To add value to clients' efforts, the efficient and skilled SEO team at Wildnet had developed a good and effectual search engine reputation management strategy which focuses to protect reputation of the companies," as expressed by Chief Executive Officer of Wildnet Technologies.
There is a boom of social media channels now-a-days and businesses also reap long-term benefits with these fast communication mediums. But at times business owners go through with difficulty because of these mediums as people are free to write, share and communicate anything they desire via these mediums. Time and again, businesses face the heat of negative comments and complaints which cause them heavy loss. This is where reputation management service plays a vital role. Wildnet Technologies have successfully offer online reputation management services to the global business owners. Wildnet Technologies, the internet marketing company offers online reputation management services to the global businesses in attempts to help companies in recovering their brand image by pushing negative comments, negative reviews downwards.
About Wildnet Technologies
Wildnet Technologies Pvt. Ltd is recognized as one of the most respected and reputed India-based provider of comprehensive internet marketing services. The company which is certified under ISO 9001:2008 standard offers dedicated search engine optimization (SEO) and design services and holds specialization in providing offshore SEM services. Some of its most popular offered services include Search Engine Optimization, Social Media Optimization, Pay per Click Advertising, Link Building, Web Design and Web Development.