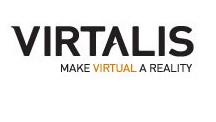 (PRWEB UK) 30 June 2013
Bridging academia and commerce, Gastwelten will be a centre for innovation in hospitality, helping hotel owners and caterers to understand and anticipate their guests' needs and desires.
Virtalis will be supplying an ActiveCube, a four-sided immersive VR environment for small groups of people, and a massive ActiveWall, a projected stereoscopic passive visualisation system for presentations of up to 100 people. The systems will incorporate Christie Digital's high-end 4k and Mirage projectors. Virtalis is also working closely with the Fraunhofer Institute for Industrial Engineering IAO of Stuttgart, who will supply a unique software environment which will enable hotel management to gain an insight into the future, giving confidence in costly investment decisions.
The first phase of the Sauerland-based Gastwelten will cost € 3,2 million and is being jointly funded by the EU and the state of North Rhine-Westphalia. In addition to consultancy and making its facilities available for presentations, the Gastwelten team will be involved in research projects with leading universities. Marlen Winkler, spokesman for the Gastwelten, explained: "We will offer an integrated service encompassing demographics and market positioning, architecture, marketing and even the psychology behind the motivations for going on holiday. We'll be able to show, thanks to the VR, all the influences on mood, such as smell, taste, atmosphere and fashion. Virtalis understood our requirements, offered the best-fit and best value solution, and we know we can trust their experience in installing and supporting complex and multi-sided VR systems. We are based in a very traditional region, but we are confident that not only will we be able to demonstrate the benefits of modernisation, but that we will identify savings that can be made in energy consumption and staffing. Acting as a hospitality hub means that we will be able to provide a network of suppliers for each project."
How Gastwelten is projected to look when restoration is complete. The Virtalis VR systems will be used to show all the permutations of new designs in an environment that positively encourages people from different backgrounds to come together to discuss all the implications of their investment. Günter Wenzel, who is heading up the Fraunhofer IAO team, commented: "Virtalis is our technical partner and together we aim to immerse people in a super realistic VR environment. Our software framework will be capable of integrating data from multiple sources into an easy-to-use tool which will allow virtual models to be developed by the Gastwelten team within short timeframes. The ActiveCube and ActiveWall will draw the users into the virtual world we create and our fully customisable software will guide the different focus groups through their decision making process."