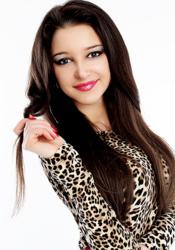 The Anastasia team is one big happy family! We have staff based all over the world so that we can provide non-stop service for our members.
(PRWEB) June 30, 2013
AnastasiaDate, the popular international online dating site, is this week welcoming new members to its worldwide team. The company was recently recruiting for new staff to join their growing team of international online dating professionals.
AnastasiaDate is well known and regularly receives high praise for the quality of its website. This is due to the professionalism and talents of the web development team. Now the team has some new members to join them in working on one of the world's most popular dating sites.
The site is experiencing massive growth at the moment. The company recorded a staggering 220% growth in memberships last year and is reporting this year's registrations are forecasted to be even greater. AnastasiaDate is an international dating site so its team needs to be on-hand 24 hours a day to meet the high demand from millions of members from various time-zones.
The technical team is there, working hard and on hand to ensure the site is always running smoothly so their valued members can enjoy connecting with each other, no matter what time of day or night it is. AnastasiaDate recently released a mobile app on Google Play which is growing in popularity with download figures steadily going up on a weekly basis, so this takes up a large percentage of the team's time, too.
The AnastasiaDate team is made of highly skilled professionals in their individual fields of technical expertise. Between them they are working to keep the massive international dating site running and looking after the mobile app too. In addition, the team is responsible for ensuring the safety and protection of all the member data which is stored.
AnastasiaDate has over 4 million international members so there is a vast amount of data to safeguard. That's why the company demands only the best people when they recruit. Team members are highly qualified with experience of delivering under pressure and looking after high volume websites.
New recruits were also found for the AnastasiaDate customer services team. Customer care is extremely important to the company and as the number of members grows, so the number of customer care professionals needs to grow, too.
AnastasiaDate's Chief Communications Officer, Mr. Lawrence Cervantes who headed up the recruitment team, told us recently, "The Anastasia team is one big happy family! We have staff based all over the world so that we can provide non-stop service for our members. The Anastasia team is made up of professionals in IT, communications, web development, internet marketing, and customer services."
Mr. Cervantes went on to tell us why AnastasiaDate.com needs such a large international team saying, "AnastasiaDate.com receives over 10 million visits per month, so looking after all the members and keeping the site running smoothly is a busy job. We need talented people who can get the job done every time. Our members demand the best from their online dating; they are successful professionals who want to relax and enjoy their time meeting beautiful international ladies. The team make sure this is exactly what they receive."
About Anastasia Date
AnastasiaDate is a premium, international dating site helping singles to find romantic companions with beautiful women from all over the globe. The company now enjoys over 4 million international members. Their popular website attracts over 10 million visits per month. AnastasiaDate provides their members with a safe, secure and pleasant online environment for members to meet their romantic partners. The company is known for the high levels of customer service to their international clientele and their state of the art website and social media sites which include video chat and a popular mobile app for Google Play store.