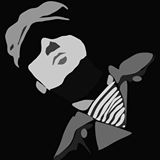 "We are proud to deliver our fellow musicians with a distorition pedal that lives to our high standards and will elevate your tone to the next level," says Garvy J, former Elevator Drops lead guitarist.
Los Angeles, CA and Boston, MA (PRWEB) June 30, 2013
NEA, Natick Electrical Appartus, in partnership with Plastigas Media Group announces the launch of a limited edition signature series line of guitar effects pedal. Hand-made in the USA with military spec wiring, the first commercially available pedal now available in the series is the Garvy J. tone source 2 pedal, custom designed in collaboration with the Elevator Drops lead guitarist, Garvy J .
The tone source 2 pedal is a recreation of the custom vintage modified distortion used by Garvy J. in the seminal cult band The Elevator Drops. Best examples of the sound would be heard on the Edrops album 1997's "popbus" in songs like"Car", "Car 2", "Shangrila" and "Elevator to Heaven". This unique pedal delivers a deep full rich harmonic wall of sound. Each pedal is built with the same attention to detail, military spec wiring, exacting standards and will be hand signed and inspected by Garvy J. himself. The price for the pedal is $175, plus $10.00 shipping and handling. Orders can be placed starting August 1, 2013 at http://www.garvyj.com or customers can PayPal today to plastigas(at)hotmail(dot)com.
About NEA
NEA, Natick Electrical Apparatus, has been making custom made one of a kind pedals for artists and producers for the last 5 years and is highly sought after on the ever growing boutique pedal market. For more information, visit https://www.facebook.com/NatickElectricalApparatus
About Plastigas Media Group
Plastigas Media Group is the umbrella marketing/management company for The Elevator Drops and Garvy J. and a production company serving such clients as Devo, Del marquis of the scissor sisters and Matt Sharp of Weezer. For more information, visit http://www.garvyj.com