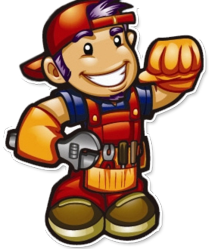 Since 1995 we have been serving all of Southern California, providing the fastest and the best plumbing services for all types of properties.
Burbank, CA (PRWEB) June 29, 2013
A leader in plumbing services, Checkered Flag Plumbing® is helping property owners in Burbank, CA avoid unnecessary flooding issues by releasing five simple new tips for how to unclog a drain. Checkered Flag Plumbing® understands that money can be tight for many people and by learning how to take care of simple problems, like a clogged drain, people can avoid expensive calls to a professional.
Everyone knows the tell-tale sign that a drain is clogged—namely, that little buildup of water that has formed or a decrease in draining speed. When a clogged drain is ignored, the problem will eventually grow worse and can cause a major backup, which can fill your home or business with waste water, causing damage to flooring, furniture and walls.
Checkered Flag Plumbing®, a leader in drain cleaning service, is releasing five new tips for property owners in Burbank, CA on how to unclog a drain without the need for a professional.
These tips are:
1. A plunger – Plungers are not just for toilets. Simply put the plunger into the sink or tub, cover the overflow vent, add enough water that just covers the plunger, and plunge away.
2. Baking soda and vinegar – A simple mixture of 1/3 cup each, baking soda and vinegar should easily remove the clog. Be sure to pour into the drain as soon as you combine these items and then leave in the drain for at least an hour; you can leave it in longer. Then use hot water to flush the drain out.
3. Boiling water – Sometimes all a clog needs is some good hot boiling water to disintegrate.
4. Wire hanger – instead of buying one of those expensive snake tools, simply take an old-fashioned wire hanger and then unbend it, forming a hook on one end. Slender and strong, the hook will be able to pull out the clog and then you can flush the drain with hot water.
5. Remove the trap – the trap, or U-shaped pipe under the sink, is generally where clogs form. Put a bucket under the trap before you unhook it as it always contains water. Use a wire or old tooth brush to clean.
For more tips and to learn about the services that Checkered Flag Plumbing® provides, please visit their website at http://www.draindudes.com.
About Checkered Flag Plumbing®:
Since 1995, Checkered Flag Plumbing® has provided quality plumbing services to all of southern California. This family owned and operated, full-service company is committed to providing the best and fastest plumbing services to its customers. Checkered Flag Plumbing® is fully experienced in the care and maintenance of drains, sewers, septic tanks, gas pipes, and much more.
Contact Information:
Checkered Flag Plumbing®
877-700-0160
http://www.draindudes.com