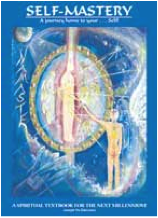 The school is also the only training program that offers a risk free guarantee, multi-sensory exercises and the HuMethod Modality.
(PRWEB) June 29, 2013
Professional life coaching certification school Holistic Learning Center announces the results of how other life coaching certification programs compare to HLC in terms of cost, training systems used, clinical testing, and supervised learning. HLC is proud to conclude that their training system exceeds all the others in many areas, and is the only life coach certification school that has earned the status of an actual healing modality.
Holistic Learning Center, when compared to eleven other life coaching schools including a PhD in Psychology, proves that it exceeds all expectations for a successful life coach training program. In the comparison, HLC is the only school with a proven training system and clinically tested exercises. It is the only school in the United States that offers a curriculum developed upon more than 15 years of clinical studies and field-tested self-mastery exercises that have been proven to work on thousands of students.
The school is also the only training program that offers a risk-free guarantee, multi-sensory exercises and the HuMethod Modality. The HuMethod™ is the compilation of 54 clinically proven, spiritual-based, emotional and psychological exercises, which are sub-categorized into diagnostic, multisensory, dis-creation, self-mastery, and meditative exercises. These proprietary training systems, forms and subjective measuring techniques allow teachers and coaches to implement the most effective and quantifiable program of its kind.
Few other schools offer personalized coaching sessions, a supervised internship and dis-creation exercises and none offer all three together in their program. Students at HLC receive 30 hours of personal self-mastery work so that they are internalizing and emotionalizing the knowledge that they will be passing on to their own clients. Students are creating the permanent behavioral changes in their own lives so that they are truly walking their talk when they coach their own clients. The internships training involves on the job, one on one training that is supervised by an experienced instructor. The program also includes dis-creation exercises, which prove to be the "missing link" for manifesting and creating the life that students and clients desire and deserve.
Holistic Learning Center's proven training system, clinical testing and status as a true healing modality alone sets it apart from all other life coaching certification schools. The one-on-one guidance, personal sessions, on-the-job training and years of experience both in coaching and testing and retesting the exercises makes HLC the top choice when choosing a life coach training school.