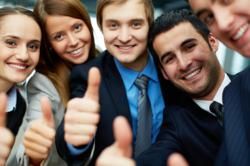 The 2013 Battle of the Bands will help bring attention to the best bands and the newest sounds to come out of Utah and garner money for great causes, said Bo Congdon of Audeo Academy.
(PRWEB) June 30, 2013
Audeo LLC today announced that the 2013 Audeo Battle of the Bands, presented by Audeo Academy for Entrepreneurs and Retro Media Allstars invites bands to compete to be one of the five who will perform at a concert later this summer. The 2013 Audeo Battle of the Bands is an event designed to bring awareness to the growing number of successful bands springing up in Provo, Utah and also to raise funds for a local high school girls' basketball team and a local non-profit organization.
Many bands will be competing for an opportunity to be one of the final five bands that will play live at the main event at the end of the summer. The first 100 bands to register will be featured in rotation nightly at 11 pm on Retro Media Allstars station giving people a chance to vote for their favorite sound. Some of the successful bands to come out of Utah include Neon Trees, Imagine Dragons, Kid Theodore, The New Electric Sound, and the Brockbecks.
"Some of the greatest bands have come out of Utah in the last few years," said Bo Congdon, co-founder of Audeo Academy. "Utah has become a mecca for hot new bands. The 2013 Battle of the Bands will help bring attention to the newest bands and help raise funds for these local causes."
In the 2013 Audeo Battle of the Bands the top 5 bands will compete at the concert for the chance to win a cash prize plus national promotional recognition at a concert at the end of the summer season. The 2013 Audeo Battle of the Bands perfect way to end the summer and bring attention to the rapidly rocking sound centric Utah. This fun and exciting event is sure to provide entertainment for music lovers of all ages. Date and location to be announced. All details to be announced and Battle of the Band Registration is available on http://www.audeoacademy.com
Audeo, means "I Dare" in Latin. Audeo Academy dares entrepreneur-minded individuals to exceed expectations and reach their highest potential as income-producing business owners. Audeo Academy provides entrepreneurial tools, projects and event experiences designed to lend an advantage to those interested in starting their own income-producing business now. For those who dare to dream big, Audeo Academy mentors honorary entrepreneurs past the difficult trial and error phase of finding success faced by new business owners, right into income-producing and passion-pursuing endeavors. Audeo Academy only selects individuals who have the desire to exceed limits in business endeavors, celebrity and cause-related events and hands-on projects that generate revenue. Audeo Academy's "Dare to Exceed Expectations" 4 Pillars build individuals into an income-producing entrepreneur in six months.
For more information contact: Audeo Academy for Entrepreneurs at http://www.audeoacademy.com