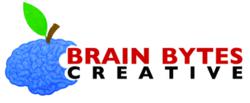 Atlanta-based full-service video production, post-production and animation company Entertainment Creative Group Productions, Inc. is set to finish the construction of their brand new turnkey green screen production studio
Atlanta, ga (PRWEB) June 30, 2013
Construction of the studio facility is nearing completion. This past week saw the installation of custom cyc wall components fabricated by Ohio-based Todd Dean Filmworks. Contractors are now preparing to sand, prime and paint the walls, with the studio set to be fully operational by the close of the July 4th holiday weekend. Directly connected to ECG's newly completed 4000+ square foot office facility, the studio features a green screen corner cyc wall, pre-lit with ikan IDMX 1500B dual color LED studio lights (http://www.ikancorp.com), movable soundproof acoustic tiles, overhead microphone boom, dedicated cable pass-through (Thunderbolt, HDMI and HD-SDI) to one of ECG's online edit suites, a private restroom, wireless internet, comfortable client seating, full kitchen and direct drive-up loading dock access.
Adjacent to the cyc wall is a dedicated product shot area featuring a 25 foot "TV White" wall, a large Manfrotto still life table and additional ikan LED lighting on moveable stands. Finally, ECG expects to take delivery of a Blackmagic Production Camera 4K in late July, which will serve as the studio's dedicated acquisition camera, hardwired directly to an online edit suite for uncompressed recording to large capacity SSD hard drives. The studio will available for in-house production work for clients of both ECG Productions and sister web and mobile application development company BrainBytes Creative , for whom ECG is the exclusive video content provider. Additionally, ECG plans to make the studio (and connected edit/capture suite) available for rental to outside production entities on an as-needed basis.
"By removing the need to load-out gear and travel for studio shoots we're making ourselves much more agile and efficient, which helps us continue to increase bottom-line value for our clients," said ECG's President, Jason Marraccini. "We want every dollar a client spends at ECG to end up on the screen, and being able to walk down the hall to shoot on a cyc rather than drive across town is just one more way for us to realize that goal."
Entertainment Creative Group Productions, Inc. (ECG Productions) offers script-to-screen video production and video post-production services for feature film, television, commercial and corporate projects. A full-service video production, post-production and digital animation house located in Atlanta, GA, ECG's service offerings include: pre-production, scriptwriting, location and studio production, editorial, digital media management & DIT, motion graphic design, digital animation, compositing, audio post-production, sound design, original music composition, Blu-ray/DVD mastering, video compression and marketing services. From feature length films to industrials to music videos to commercials, ECG Productions offers turnkey, script-to-screen solutions to a growing list of regional, national and international clients, including Kimberly-Clark, Coca-Cola, UPS, GE, Verizon Wireless, The Travel Channel, Samsung, LG, Kimberly Clark, Saab and The Capital Grille. ECG's most recent documentary feature film, "The Perfect Human Diet", is currently available on iTunes, Amazon Instant Video, Playstation Network (PSN) and Video-On-Demand services around the world.
Brain Bytes Creative Inc. is a cutting edge web development and creative services company, specializing in web development, graphic design and internet marketing. Brain Bytes Creative provides a one-stop shop for 100% of clients marketing and creative services needs.
ECG Productions is located at 120 Interstate North Parkway SE, Suite 435, Atlanta, GA 30339.