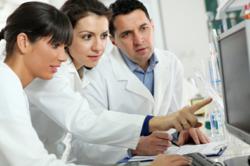 Students are also taught to draw upon their Multi-Sensory Abilities which accelerates their powers of manifestation.
(PRWEB) June 30, 2013
Professional Life Coach Certification School Holistic Learning Center is announcing their new Advanced Life Skills Course and has made it available for both independent and interactive study to meet each individual's unique needs for learning. There are five Life Skills courses which teach people how to live their lives as highly functional, holistically balanced and successful adults.
Holistic Learning Center's Life Skill instructors are trained to facilitate the course using a clinically proven, result driven training system called the HuMethod™ which helps students to quickly achieve their Life Skill Objectives. This proven method of teaching uses the See One, Do One, Teach One teaching method which emotionally enhances the educational experience. Maieutic Techniques are also used to help student's draw upon their innate powers, making the results permanent. Students are also taught to draw upon their Multi-Sensory Abilities which accelerates their powers of manifestation.
The Life Skills courses improve one's self-image and self-esteem, which helps students to live their lives as emotionally mature, self-actualized adults. They are taught about a new discovery called Dis-Creation, which will help them to de-program their negative beliefs and subsequently to rapidly achieve all of their self-help objectives.
Those who enroll in the Advanced Life Skills Course choose from five different topics of life skills to learn to master, including Relationship Mastery, Self-Parenting Mastery, Parenting mastery, Spiritual Mastery of Money, and Weight Mastery. Students enrolled in the course will also receive the Self Mastery Textbook entitled, Self Mastery A Journey Home to Your Self, written by coach and founder of Holistic Learning Center, Hu Dalconzo. Coach Hu took the best of the best of many self-actualization teachers' overlapping parables, principles, processes and philosophies and blended them together into sixteen easy to understand spiritual Self-mastery lessons to help readers accelerate their integration of the mastery principles. Coach Hu used his 25,000 Life Coaching hours of field experience to make sure that the Self-mastery book would be easy to understand, implement and integrate into its reader's lives.
The Advanced Life Skills Course can be used by anyone, including current Life Coaches healing practitioners, stay-at-home parents or other professionals who want to learn to live a Self-empowered life in any and all areas. Holistic Learning Center has put the time and effort into developing a course that is based on result driven, clinically tested exercises that create the permanent behavioral changes that many adults are seeking.