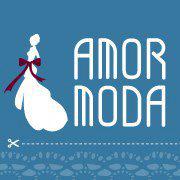 (PRWEB) June 30, 2013
AmorModa, a major supplier of wedding dresses and special-occasion dresses, has recently released 29 prom dresses, and announced great discounts, up to 61% off, on all its 2013 prom dresses. A spokesman for this company, says that each of their dresses is available with free shipping.
Each designer hopes to show her/his designs on the biggest stage in the world, and AmorModa provide great career development opportunities to its designers. The company always participates in some fashion parties in Hong Kong and Shanghai, so that the designers can communicate with many current and potential customers.
The spokesman states, "The promotion will end on July 6, 2013. Please visit our online store as soon as possible, because stock is limited. We focus on attractive and affordable women's dresses with an emphasis on cheap prom dresses. Our prom dresses come in various designs and colors. The design crew of AmorModa has incorporated by far the latest trends in this assortment."
AmorModa has become one of the leading companies in prom dresses; the company promises to delight and excite all who buy its products. Now, The company is giving girls the opportunity to enhance their favorite tops and accessories with designs from our professionals.
About Amormoda.com
Founded in 2008, Amormoda.com is a well-known online store offering 2013 wedding dresses, holiday dresses, prom dresses, and other special-occasion dresses. The store has a group of designers who create elegant designs for customers all over the world. All the outfits from Amormoda.com are available with free shipping.
For more information or advice, please visit http://www.amormoda.com/.