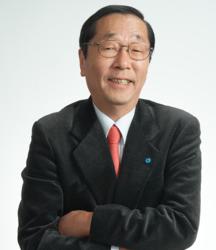 Water is very special to me, I have studied it for over 20yrs., and found that it has many magical qualities. I hope my seminars & my books will introduce you to the wonders of water so you will grow to love, value and protect it.
(PRWEB) June 30, 2013
The Los Angles Kabbalah Centre will be hosting a special evening exploring the power of consciousness with guest speaker Dr. Masaru Emoto. The best-selling author and doctor of alternative medicine has written 38 books on the effect that human consciousness has on the molecular structure of water. Dr. Masaru Emoto's research has attracted the attention of a global spiritual community and has increased awareness about how we can more positively impact our environment and our health. Dr. Emoto's accredited popular book, The Hidden Messages in Water, was on the NY TIMES Best Seller list for 17 consecutive weeks and sold more than half a million copies. Dr. Emoto and his theories have been featured in several documentary films, Water The Great Mystery, The Grand Invocation and What The Bleep Do We Know!?
"We are excited to have Dr. Emoto speak at The Kabbalah Centre. He is a visionary thinker whose research has opened people's minds to the power of consciousness. In many ways his work mirrors the teachings of Kabbalists," says Meirav Dua, the manager of the Los Angeles Kabbalah Centre.
"The Kabbalah Centre teaches Kabbalah as a universal wisdom that predates the Bible or religion, and can be studied by anyone regardless of their faith or path. Presenting the wisdom from a lineage of great Kabbalalists, we provide a course of study that describes the origin of Creation, the physical and spiritual laws of the universe, including human existence, and the journey of the soul."
The Kabbalah Centre provides a variety of ways to learn including classes, online lectures, books, and audio. Teachers and mentors are part of the educational infrastructure that is available to students. The Centre also organizes and hosts a variety of weekly and monthly events where participants can enjoy lectures, meditation, and share meals together.
In the spirit of Kabbalah's principles that emphasize sharing, The Centre provides a volunteer program so students can participate in charitable initiatives. Every year, hundreds of volunteers organize projects that benefit their communities such as feeding the homeless, cleaning beaches and visiting hospital patients. In order to facilitate this, the Centre partners with outside organizations and will be identifying new community partners.
For more information, visit http://www.facebook.com/kabbalahla
For more information on Emoto Events visit http://www.emotoevents.com
About Kabbalah Centre International
The Kabbalah Centre is a non-profit organization that makes the principles of Kabbalah understandable and relevant to everyday life. Kabbalah Centre teachers provide spiritual tools based on Kabbalistic principles that students can apply as they see fit to improve their own lives and by doing so, make the world better. The Centre was founded in 1922 and now spans the globe with locations in more than 40 cities as well as an extensive online presence. To learn more, visit http://www.kabbalah.com.