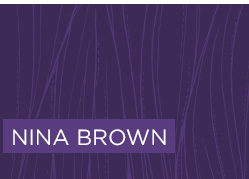 Nina Brown's original voice, breathtakingly lucid, sensible, and rewarding as a child's smile, invites us to dance in our human divinity.
(PRWEB) June 30, 2013
In her new book, S.T.A.R. A Now State of Being, award-winning author Nina Brown, speaker and founder of the Gathering of Golden Dolphins and the S.T.A.R, Clinic, gives us a new key to unlock the mystery of emotional suffering. This special tool allows the individual to emancipate oneself from the prisons of judgment and expectation.
Through the simple yet profound wisdom of S.T.A.R. (surrender, trust, allow, receive), readers worldwide from Australia to South Africa, from the United Kingdom to the United States, are already beginning to embrace, understand, integrate and benefit from this significant philosophy. The reader recognizes that when we embrace Nina Brown's message "Know Thyself as Divine," we extend this inner perfection to those around us thus ending our emotional suffering. When we embrace the divinity of others, our frustration and anger fades as we see recognize others as the divine beings that they truly are.
As we explore the hidden depths of "surrender, trust, allow and receive," our perspective shifts and our heart opens. "Each page in this book contains a precious jewel of truth," said Daniel R. Condron, DM, DD, MS Chancellor, School of Metaphysics (http://www.som.org).
S.T.A.R. concludes with a statement read out loud by the reader: "The Emancipation Proclamation of Human Divinity" (printed in the book and available as a full-color poster). Nina Brown says, "Each word in this statement was selected purposefully to prepare the reader to emerge ready to embrace their innate perfection, move beyond suffering and become the divine sovereign beings we were originally intended to be. We can, even in the midst of tragedy, be the conscious, joyful designers and creators of our life experiences—experiencing life on planet earth as transformation occurs in beneficial ways."
As a spiritual visionary Nina Brown's sacred spiritual mission has been recognized by Lee Carroll, James Tyberonn and Dr. Daniel Condron. A cum laude graduate of Bryn Mawr College, she has pioneered the establishment of women's businesses, developed alternative medicine clinics, and most recently, founded the Gathering of Golden Dolphins global community. Brown hosts conferences, teaching webinars and workshops, living out her mission to help spread the central messages within her books Return of Love to Planet Earth and S.T.A.R. A NOW State of Being. Her work has appeared in Sedona Journal of Emergence, Kindred Spirit, and other publications.
"Nina Brown's original voice, breathtakingly lucid, sensible, and rewarding as a child's smile, invites us to dance in our human divinity. Breathe deep the sacred air of unlimited possibility." Jeff Ferrannini, Internet Radio Producer/Host of Planetary-Spirit.Com
S.T.A.R. A NOW State of Being
By Nina Brown