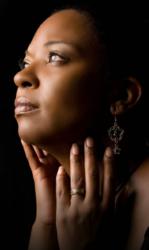 I invite all my friends and fans and newcomers to join me for a night of pure blues music.
San Diego, CA (PRWEB) June 30, 2013
San Diego's newest wine and cigar lounge, Habanos Cigar and Wine Cafe is bringing back Missy Andersen. She is performing at Habanos Friday, July 12th. Located on the corner of Rosecrans and Hancock Street, the entertainment will start at 7pm and run 11pm.
Three large enclosed patios provide a festive ambiance for friends to enjoy fine blues music, friendly conversation, food, premium wines, beers and cigars. The center of the main patio sports a warm and inviting fire pit. Plenty of free parking is available. A friendly and knowledgeable staff will be there to answers questions and serve customers.
As an added bonus the new beer taps are installed and ready to pour 8 craft beers from the local breweries.
"I am happy to announce that Missy Andersen is returning for a second performance," commented Wade Alkhouri, proprietor, wine connoisseur and cigar aficionado. "On her first appearance she packed the house. The patrons fell in love with her style of entertainment and music. If you are looking for an evening of unique blues music and fun make it a point to be here. I promise you this will be an evening you will soon remember."
"I am looking forward to entertaining the great customers at Habanos Café one more time," commented Missy. "The audience was so much fun which makes it easy for me and my band to put on a great performance. Its intimate ambience is made for the blues. I look forward to my friends joining us for a fun evening."
Missy likens her musical approach to Soul dipped in Blues. While you wrap your head around that description, consider the early influence of her parent's extensive record collection of soul, R&B, blues, jazz and gospel.
Missy Andersen is a two-time San Diego Music Awards nominee and a recent former-board member of the nonprofit Blues Lovers United of San Diego, (BLUSD) an affiliate of the national Blues Foundation. She and Heine are lead presenters in its nationally renowned Blues In The Schools (BITS) program. Heine Andersen, Missy's husband, guitarist and the band's musical director is also the Music Director for BLUSD's 2011 grant program workshop, BITS' Blues Guitar Workshop for Instructors.
During her career she has opened for, and shared the stage with the musical greats Ray Charles, B.B. King, Robert Cray, John Hammond, Keb' Mo', Kenny Neal, and The Meters.
Missy is a San Diego artist now, but she was born in Detroit, and lived in Queens, NY during her school years.
EVENT INFORMATION
NO cover charge.
Friday, July 12
7pm to 11pm
Habanos Cigar and Wine Café
3111 Hancock St corner of Rosecrans
Just South of Hwy 8
619-692-0696
ABOUT HABANOS CIGAR AND WINE CAFÉ
Apx 3,000 sq. ft.
600 sq. ft. walk in humidor
The three large enclosed patios provide leather sofas, booths, tables and chairs.
The main patio sports a warm and inviting fire pit.
Patio 2 has a real wood burning fireplace
5 large screen TVs
Full Tapas kitchen
Huge premium wine and beer selection
8 premium beers on tap from local breweries
Espresso and specialty coffee drinks
Free parking
Hours of Operation
Sunday to Thursday 10am to 10pm
Friday & Saturday 10am to midnight